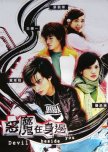 Devil Beside you is what got me into watching dramas. I loved how Mike He and Rainie Yang were able to show the pain of falling in love with someone you're not supposed to as well as the cute and goopy moments. Don't let the fact that they end up becoming step-siblings throw you off. I think that's what adds the most charm. I was honestly touched by this show...enough to buy it and watch over and over again.
Was this review helpful to you?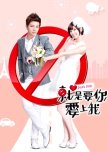 Just You
8 people found this review helpful
This drama bored the heck out of me for the first 3 episodes and honestly probably wasn't great enough to rate the 8.5 I gave.
However, I think the reason so many people began to love it so much towards the end was exactly because of the amazingly unrealistic embarrassingly cute moments that the main couple shared. The story line was meh and the characters lack luster but the chemistry between the leads was great.
Aaron was really good at making it seem like he really was in love. It was the small touches (which many actors would not have thought to do) and mushy "I-want-to-kiss-you" looks that kept me watching and made me feel like them together was a realistic choice, Also, I know it's weird but I liked all the slamming of doors and that LL took hold of her own happiness.
I gave it a 4.5 for re-watch value simply for basically all of episode 12 and one scene about an hour and a half in to episode 17 that I would re-watch a million times over just...that showed their whole relationship. AND THE LAST SCENE AFTER THE CREDITS in episode 21 WAS AMAZING.
The drama overall is a fluff watch, something to turn to when you are tired of the angst and overbearing romantic dramas. Sure, it was a little ridiculous and a little boring at times but the cute moments make those times easy to forget.
Sorry, I'm not very good at writing reviews. (:
Was this review helpful to you?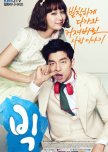 Big
8 people found this review helpful
This drama had a great premise and was nearly perfect throughout. It was funny, romantic, and full of all those crazy emotions that come with having a heart. I was worried about how Gong Yoo was going to pull off acting like a 18 year old without it being over the top but I have to say he was fantastic and to me the highlight of the show. Then you get to the ending....and you go "Huh? What? Where are the answers to all the questions that have build up since the beginning?" Hong sister's you have butchered a potentially epic story. Maybe if there was 20 episodes instead of 16 the ending would have been better...we'll never know.
Was this review helpful to you?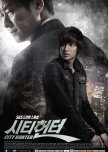 AMAZING!!!!! This drama is the complete package. There's drama, action, romance, a gripping plot that absolutely drives you crazy for more (and cliffhangers that have you ripping your hair out), amazing music that enhances the moment, hot guys, and pretty girls.
City Hunter is very well rounded with a plot that lacks nothing. It shows that revenge can be something that binds us as well as sets us free.
OH MY goodness the acting was superb. I hated the father and the prosecutor until the last possible second and then all that hate disappeared and I found myself crying because I found my love for them so late. Lee Min Ho does not disappoint (oh the shirt-less scenes!!!!!!! Don't even get me started on the kissing). He was able to embody all fassets of Lee Yoon Sung from the innocent teenager, to the fierce adult seeking revenge, to a man falling in love, and a confused son seeking the love of his father. And Park Min Young was an amazing Kim Na Na. Not only was she able to embody a woman whose personality doesn't allow her to understand those she thinks to be wrong but she was able to throw that aside to protect Yoon Sung.
I admit I was extemely skeptical at first. I'm not a huge fan of action dramas and I thought that part of the drama would over power the romance but it only added to it. It was the perfect blend.
A MUST MUST MUST MUST see!!!!!!!!
Was this review helpful to you?