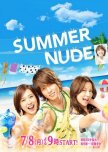 I think that people are to critical when it comes to this drama. I have to say I really enyojed watching it and have a hard time understanding why a lot of people call it slow and boring.
I'm a big fan of Yamapi, so it was obvious that I would give this a try. And I wasn't disappointed. The plot was a bit different from other dramas, or maybe I should say it was less drama than in other dramas. And believe it or not, I found that to be really nice.
It's a story about love and friendship and about finding your way in life. But, it was realistic and a story that could happen to anyone and that's why I found it to be different from other dramas. It's nice to once in a while watch a drama that could happen in real life and somehow I found myself recognizing so much that happened to my daily life.
Overall, a goodfeel drama with good cast. Watch it!
Was this review helpful to you?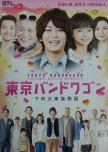 So, I have to say, I fell in love with this drama after the first episode. I got completely hooked!
The biggest reason I love this drama is the feel-good feeling you get from watching it. Compared to a lot of other dramas I've seen, this is really realistic and stuff that happens in real life. Very easy to put youself into how these people feel and why they do the stuff they do.
The music in this drama is also amazing. I absolutely love it!
Acting can't get any better. It's kids in this drama too and even they do it really really good. I have to confess though, the only reason I started watching was because of Kamenashi Kazuya, and he didn't disappoiont me either.
So, this is a drama I would recommend to anyone who wants a warm family drama without too much stuff that won't happen in real life. To put it simply, awesome drama!
Was this review helpful to you?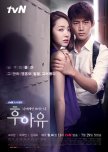 So, just have to mention this is my first review I'm writing.
I really really liked this drama. I would lie to if I said I started watching it because of the plot, I actually started watching it because of Taecyeon. I have seen him in other dramas and I really like his acting, the fact that he's super handsome just makes it all even better.
After watching the first episode I was hocked. I just wanted more the moment it ended and it was a pain waiting a whole for two more episodes but at the same time that just made it all more exciting.
So what did I like about it all?
First I have to mention the story. I didn't think it was gonna be so deep as it actually was. Thought it was gonna be more like a detective drama were they solved cases with the help of the ghosts she sees but that wasn't the case. You figured out it was gonna be a lot about their past and what comes with it.
The actors did a really good job. Taecyeon and So Yi Hyun had really good chemistry. I also really like the small "sidestory" between the other cop and the shaman girl. Really looked forward to see how it would end between them.
So overall, this is one of the better dramas I've and I have seen way to many... Absolutely worth watching, even if you're not a fan of Taecyeon!
Was this review helpful to you?