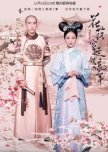 There is no plot summary, so i will sum what i can.
The story line is very similar to those out there.
Our main girl character is called into the palace along with two others to be companions to the princess in the palace.
She has no interest in staying in the palace because she has a childhood sweetheart.  
Out of the two others, one of them has their eyes set on the crown prince, but of course the crown prince has his eyes set on our main girl.
There lies the jest of the story.  Who does she end up with, the prince or her childhood sweetheart.
Throw into the story a couple of sidelines, and of course someone is out to kick the crown prince out of his throne, you get the jest of it all.
Overall, its nothing new, but a very modern-ish portrayal of palace life.
Was this review helpful to you?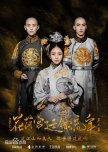 the second of the long drama is much more serious than the 1st season.  Now that our heroine has decided who she wants to be with, of course there is a lot of political plots and plans amongst the palace.  The 2nd half of the 2nd season is much more serious and seems to bring into light what we see a lot of in past historical dramas.  ie: scarlet heart.  
You also get to see a lot more interaction of prince 4.   I ended up skipping parts because some of them got very repetitive.  
Overall, i would watch it if you have time, but if not, its a skip.
Was this review helpful to you?