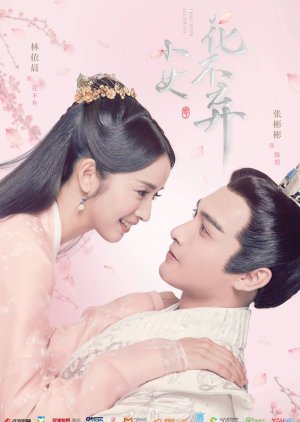 This review may contain spoilers
Coming into this show I was really excited, I felt the characters weren't generic and the story seemed okay, but then the middle part happened. Once Chen Yu stopped acting like a bratty prince and became the male "mary sue" things went downhill. Lucky Dongfang came in and saved the day. Him and Hua Buqi interactions were what I LIVED for during this. Chen Yu just became one of that dull and plain goody-two-shoes character and even his interactions with Hua Buqi stopped having that sparked that I loved with them as a couple. Then the ending happened
*spoilers*
EVERYONE
DIED
BUT THE MAIN LEADS
shocker -_-
*end of spoilers*
Honestly I can't help but wonder if the writers got lazy in the end and just decide 'to heck with it' and didn't want to write how the other character's life went beside the king and the noble consort, which honestly I'm surprised she made it in the end, I thought she would be the first one to go.
In the end should you watch it? Yea, Ariel rendition of the character was a hoot-and-a-half and Dongfang schemes crack me up. Just don't watch it excepting it to be the next 3L3W or AOL cause it is even close. It just a above normal good show.
Was this review helpful to you?