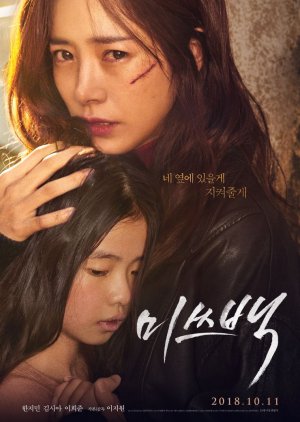 The first 5 minutes are crucial for Han Ji Min's character. I was pleasantly surprised by the details that her character had. The way her hair was bleached that you could still see her natural color at the roots, how she has a really rough personality, always squatting down when smoking and spitting. It's the first time I've seen her with this kind of image and she really pulled it of.

Miss Baek is the result of an abused child. She always has a haunted look on her face and her guard up. She portrays a very aggressive woman that seems to want to go mostly unnoticed by society. Her life shows what a great impact abusive behavior on a child has. How what happens in your younger years shapes you as a human and cuts your chances in the world. It's a very sad reality. I think that Ji Eun, the child that Miss Baek takes under her wing, shows what can happens if a person decides to pay attention and not turn a blind eye. The relationship between them in heartwarming and the trust that the little girl has in Miss Baek is scary. In her eyes she is the only person that decided to look at her and actually see what is done to her. Most of the time I was furious with the other characters. How they choose to ignore the obvious only because it was easier and going against parents on a child abuse case is very sensitive. The truth is that this happens in real life as well. It always seems that the evidence isn't enough and makes you think what should actually happen for them to take a stand!

It's a very well done movie. I truly think that those kind of stories need to be told. And not only from the perspective of the aggressor or the victim but also from the bystanders who do nothing when they must. It's true that this movie is sensitive and scenes are quite realistic but I really think you should give it a try. It's not overly dramatic and stays true to the massage with which it was made!
Was this review helpful to you?