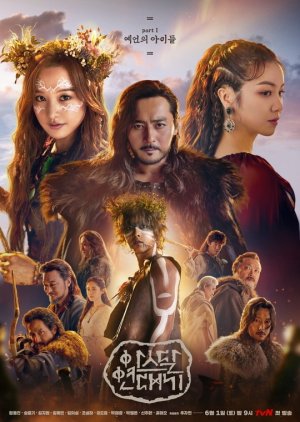 This review may contain spoilers
I had zero expectation post those terrible poster. But much to my surprise I really like the first two epi. The concept was unique and interesting. Well the story is completely fictional and fantasy based so don't go with much logic about time period or costumes. Though the plot and character are completely different and original. One thing that won't disappoint in this drama is character and their acting. All the characters in this drama have their own agenda and arc which all comes together in epi 4 when finally you will see the characters in action for power. Overall I find technical aspects of this show on weaker side but if overlooked those issues you might end up loving this drama. Because this show has potential to do better then it can. I am looking forward to see how season 2 will played out. Since the third and most important child of propency is finally in the picture. I recommend this drama if you are fond of fantasy genre, even if you aren't this drama is worth a shot in amidst of all the lawyer doctor, chaebol dramas. Its refreshing and unique.
Was this review helpful to you?