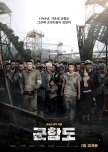 I was eagerly waiting for this movie since the day I saw it teaser. Did this movie live up to the expectations I had ?well no. Was the movie bad? Absolutely not. The first Time I saw the movie I like it, but on viewing it second time I liked it even more.
Like: The story, the movie is based on true events but its narrative is fictional.
Cast: There are two consistentgood thing on movie. One is performance of the cast. Hwang jung min and his onscreen daughter kim su ahn did phenonemal job. They are powerhouse of talent.
So ji sub, tbh the first 10 minutes of his performance were bored to me. Thankfully he picked it up later and h acting in last few minutes were heart breaking.
Song joong ki, ow did he landed on island? That's an unanswered question. His role compared to other four is short but, his character park moo young takes centre stage in last 30minutes. But he made an impact on me. He did a great job.
Lee Jun hyun, she is delight to watch. You will root for her the moment she appears on screen.
Action scenes in this movie are on par with Hollywood.
I wish the movies creenplay was tighter and well clean in the first 30minutes of movie. Editing too was issue. But overall movie is worth to watch for it's story, message and cast.
Was this review helpful to you?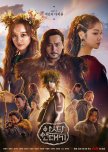 This review may contain spoilers
I had zero expectation post those terrible poster. But much to my surprise I really like the first two epi. The concept was unique and interesting. Well the story is completely fictional and fantasy based so don't go with much logic about time period or costumes. Though the plot and character are completely different and original. One thing that won't disappoint in this drama is character and their acting. All the characters in this drama have their own agenda and arc which all comes together in epi 4 when finally you will see the characters in action for power. Overall I find technical aspects of this show on weaker side but if overlooked those issues you might end up loving this drama. Because this show has potential to do better then it can. I am looking forward to see how season 2 will played out. Since the third and most important child of propency is finally in the picture. I recommend this drama if you are fond of fantasy genre, even if you aren't this drama is worth a shot in amidst of all the lawyer doctor, chaebol dramas. Its refreshing and unique.
Was this review helpful to you?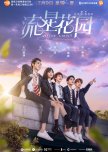 I has zero expectation from this show. But I ended up loving it. Overall its a summer crack drama. Good looking leads, beautiful ost, cheesy but heart melting plot. I love the characters development of caisi love story. Undoubtedly they are one of my fav OTP both onscreen and offscreen.
The plot is closely following manga so don't expect some twist or turn. Casting is good, Dylan as Daoming si is simply adorable. His character goes through most transition. And he steals the limelight from the rest of the cast. His performance in epi 41 is best of the series. Shenyue is good I hated jandi characters in bof, but in this version she was bearable mostly because she shares amazing chemistry with Dylan and wasn't annoying like previous version . The characters of the shancai is itself quiet weak thats why many find her annoying. Darren as lei is amazing. He will caught your attention in the first epi itself because of his pretty looks and dimples. Rest of the cast is okay. Daoming si sister zhaung deserve a appreciation for nailing her character. She lights up the screen with her presence alone. Her scene with ahsi are hilarious to watch. Ost is amazing. I love instrumental bgm more than the song itself.
Overall a drama worth to enjoy. Keep your expectations low and enjoy this light fluffy drama.
Was this review helpful to you?