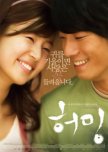 Humming
8 people found this review helpful
If you're searching for a happy lovey dovey movie, this is not it! ITS SAD. Okay now i can continue :P
Story: One word, AMAZING. Purely fantastic and unique and has a great message. Treasure what you have because you might lose someone you love unexpectedly and regret it later. Wont say anymore because i might spoil this amazing thing :P
Cast: I only knew Han Ji Hye but i fell in love with Lee Chun Hee DIRECTLY! Everyone did an amazing job though.
Music: Dont even remember it XD
I gave it a low rewatch value because i DONT re watch any movies/dramas and this is a sad one so NO I WONT! But i loved it :D
Was this review helpful to you?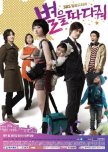 This drama is just EPIC! I know its not that popular but its really worth watching. The story is just so addictive and the actors and actresses did an awesome job! The children were the BEST actually :) They didn't over act and did an awesome job here. If you really want to watch a PERFECT drama then this is for you :)
Was this review helpful to you?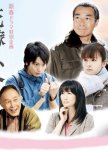 The father of the bride...... the title says it all. This is not a drama (its more of a movie) with a huge amount of romance and cuteness, its more of a family love drama. Amazing cast and an outstanding story. A happy ending and some tears here and there :)
If you ever stumble over this PLEASE PLEASE PLEASE watch it! Its worth your time, tears, and heart! Wont spoil this.. if you're reading this GO WATCH IT :D
Was this review helpful to you?