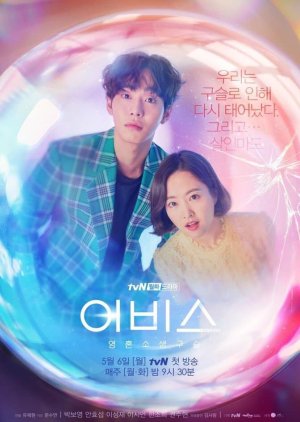 Is it possible we've already had the worst show of the year when it's only halfway through?

While there are still six months to go, the bar has been set extremely high with Abyss: a giant mess acted by a cast who really deserved better.

The annoying thing is, like last year's Worst Show of The Year (About Time), Abyss could have been fantastic. It has a great premise, a decent cast. It could have been an hilarious - almost farcical - comedy of mistaken identities, body swapping, and annoyed aliens. Instead what we got was a turgid, unfunny mess underpinned by a philosophy that was at times confused and at others actively offensive.

Ahn Hyo-seop has a lot of potential as an actor but he is still far too green to be given a leading role. With a good director, a good script and a good female lead he could have still produced something decent. But unfortunately he only got one of those in a criminally-underutilized Park Bo-young, - who really deserved better in her first lead show since the (sometimes equally as offensive) Strong Woman Do Bong-soon.

Both the lead roles were poorly written, with Ahn Hyo-seop's Cha Min changing from scene to scene depending on what the writer needed him to do - at times an uber genius, at others the dumbest male lead to ever appear on screen. Park Bo-young was given so little to work with for her character, Go Se-yeon, that she opted for cute - an interpretation that did not work with the character or the script.

Both these characters die and are brought back to life by a glowing alien marble. The unattractive Cha Min is suddenly gorgeous, while the stunning, willowy, Go Se-yeon is... Park Bo-young. Which is to say, she's a super adorable tiny person so the idea she's now "plain" is just ridiculous.

From beginning to end, Abyss had some profound things to say about image in our beauty-obsessed culture.
Like:
"you can't love someone who's ugly"
"what you look like is what your soul is like"
"plastic surgery gives you a better soul" and
"dieting makes your wedding day better"

Apart from the dumb, messy plot, the poor characterisation and the wall-to-wall stupidity of the characters, it's ultimately this utterly shallow and almost vacuous underpinning philosophy that makes Abyss truly awful.

Appearance is everything. Nothing else matters.

No thanks, Abyss. No thanks.
Was this review helpful to you?