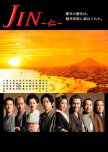 JIN
38 people found this review helpful
JIN has many genres wrapped in a single package. The show has its viewers exploring the history of the Edo period. It also manages to keep the viewers anticipated with its combination of suspense and mystery. All with a hint of romance. However, its primary focus is medicine at the end of the day. The cast is a truly remarkable bunch giving his or her character a realistic feature which enables viewers to connect with the characters. We get a glimpse into each character's stories, struggles, and ongoing hardships. The show's plot is a rather simple one, but its simplicity adds to the show's depth. It explores various themes including the meaning of life, how much we are willing to sacrifice for others, and most important, the limits we have. The plot is immersing as the viewer accompanies Jin in the past and watch as he assist those in need of medical attention. However, with such a great plot, the show has a letdown at the end, but thank goodness that TBS is having JIN 2! I'm crossing my fingers that this time the screenwriter will be able to answer all the question Jin and the audience has! I recommend this show to those who enjoy any of the genres that JIN explores and if you are a fan of the actors! It's definitely worth the watch!
Was this review helpful to you?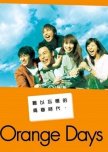 Even if the summary may be a turnoff for some, Orange Days is a very distinct drama and you'll get intertwined in its beautiful and bittersweet tale. The drama touches on romance, friendships, self-acceptance, life after college, and other topics young adults face today in our world. The drama isn't too serious; it has sparks of humor as well. The characters are brilliant, endearing, and make this drama come to life. Now if you are not a fan of romance or youth drama, this probably isn't your cup of tea, but I still feel you should give it watch a try, watch an episode or two. I highly recommend this drama. If you like romance, youth dramas, or any of the actors from the cast, give it a shot!
Was this review helpful to you?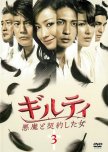 Guilty is definitely one of my favorites Japanese dramas from 2010. The acting was superb especially Kanno Miho's performance. The soundtrack was amazing with tracks by The New Classics and JUJU! The show is layered with suspense and mystery that continue to pile upon each other until the last episode. The plot is intriguing; leaving the viewers wondering what will happen next. Unfortunately, the screenwriter failed to have enough foreshadowing for viewers to see who caused the false charge to fall upon Meiko and there were spots of plot holes here and there. For romance fanatics like myself, there is a side dish of it. Overall, this is a must watch for mystery and suspense lovers and fans of Kanno Miho.
Was this review helpful to you?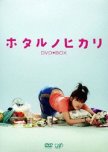 I finally understand the buzz about Hotaru no Hikari! It's refreshing, entertaining, and an enjoyable watch with a fantastic and lovable cast. I wish the writer had worked on Makoto's character more; he's stiff and was only there to advance the storyline. The show recovers by having the amazing Ayase and Naohito playing the leads, so I was content! Also, that ending wasn't too pleasant it was left too open, leaving the viewers to question what happens next. But, that's why we got season two! The show was able to engross me in its story, even if the plot is simple, but it grasps me with its characters and humor.
Was this review helpful to you?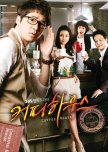 This drama was a breath of fresh air and I was sad to see it end. The acting was marvelous, from both the leads and supporting actors, and I eventually got attached to them. The characters made this drama standout and much more vibrant to watch. The plot is interesting, but at times I felt the plot was a bit iffy and as it was nearing its end, it got draggy. Also, there was too much focus on the main characters. Well, of course shows focuses on the main characters, right? Coffee House had great supporting characters and made them shine at the beginning, but they just faded into the background as the drama was getting to its closure. Despite its setbacks, the show did have a wonderful soundtrack and tells a unpredictable and engaging story with brilliant characters.
Was this review helpful to you?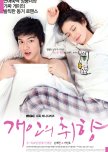 Personal Preference was an enjoyable and entertaining watch. A major plus is the great casting for this drama. Everyone delivered something to the table and made the story more pleasant. It is definitely worth a watch for Lee Min Ho fans, his acting has been newly polished as he plays a much mature role compared to his Boys Over Flower role, Gu Joon Pyo. The plot is engaging, but it was quite predictable. If you are like me you will probably lose interest as Personal Preference chugs along, but I somehow held out till the end. There were parts that made me laugh, cringe in irritation, and broke my heart, but in the end, everything fell into place and it was a happy ending... And yet I was left feeling unsatisfied and discontent.
Was this review helpful to you?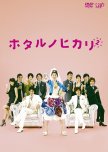 Hotaru no Hikari 2 is a nice sequel especially with the open book ending from the previous season. The story begins exactly where it left off. The viewers are introduce to brand new obstacles that Hotaru and Buchou must face and new characters. The drama has plenty of humor that holds great throughout the show and will definitely lead to hysterically laughing - unless you don't like the humor. The storyline was engaging and made me want to watch more, especially with the quirky Seno thrown into the picture. Now, the problem I had with the series was Buchou and Hotaru's relationship, it seemed to lack that skinship (holding hands, hugging, etc.). Despite that, Hotaru no Hikari 2 was a pleasant and entertaining follow up to the last season. If you're planning to watch this, make sure you've seen the first one!
Was this review helpful to you?