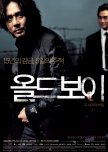 Old Boy
0 people found this review helpful
Passion, purpose, and violent.
I'm not one of the Korean movies fan, especially Asian drama. My enthusiasm was so high about the influence on Hollywood while watching this film. "Oldboy" is a very, I mean, very good film from any angle. The audience continues to be excited about the storyline. The ending is just freaking me out with such an unexpected twist. Most Hollywood movies, especially thrillers, are often modifying concepts like this. Given this Korean movie, Park Chan-wook is the director of many who have succeeded beyond the level.
"Oldboy" also feels like watching David Fincher's "Se7en". A similar format about crime, mystery, suspense, and thriller. But, it's all about the psychopath. The psychopath makes the victim or protagonist face two very difficult choices. Both choices forced him to do it but with such high consequences. Dae-su openly wants to do his 15-year revenge. But that will make him lose. His curiosity appeared and turned into the psychopath's counter attack. He keeps thinking about how he can finish this psychopath's game. Or, how can he get out of the game? On the other hand, such high curiosity made him keep thinking why. A trap on two sides of the same coin.
There are no such things if you've never watched this film, not the Spike Lee remake. The point of this movie is from a mystery into a tragedy. But, there are so many twists contains a lot. So many clues that the character gets. An amazing sequence, which reminds me of "The Raid", is the corridor scene. I mean, it's one of our favorite things if you want to talk about this movie. The camera movements work very well. The one-shot is really intriguing and gorgeous. The choreography as if they put a lot of stakes and consequences. You're fighting a man with revenge. Infinitely, a driven person who eats you alive. And by the way, I also like the title sequence.
"Oldboy" providing a deep element and complexity from a transformation of the character's amazing personality. The ending is just one of the best things with ambiguous elements, natural yet happy ending but not. We need thrillers like this or even more than this. So many thrillers are stuck or even more than a thriller that is just an action movie or something else. But, "Oldboy" has its own passion, purpose, and violent as well. The music is phenomenal, the actors, the director, the writer, all of them have a pretty great job.
Was this review helpful to you?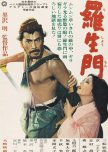 Rashomon
0 people found this review helpful
Is this world a hell?
We really know well who Akira Kurosawa is. The one who has the most inspiration and influence of films industrial from all kinds of directors. Make him as a role model. "Rashomon" received a critical response by many people because the story was so different from other movies. This movie receiving many awards including Oscar nominations in the Best Art Direction by Takashi Matsuyama and H. Motsumoto in 1953. "Rashomon" became one of the movies raised the name of the director himself. It becomes one that destroyed the film industry. Introduced a term called a Rashomon effect. Directors such as Ingmar Bergman, Alfred Hitchcock, Federico Fellini, and Christopher Nolan took inspiration from this film. For movie-lovers, especially cult-classics, "Rashomon" became one of the influents with a new innovation at the time.
It was based on two stories by Ryûnosuke Akutagawa, "Rashomon" and "In a Grove". Kurosawa didn't take much in the form of material and frames. He takes every perspective later we would face a philosophical question and answer. Who is righteous and who is a liar. Here, you are the "police" where the audience is the perspective. The actor is directly facing the audience's on-screen. This is life and death. It's a "guilty or not" situation. A bandit just killed the husband of the wife he raped.
The way of Akira Kurosawa takes every of the shot as well as when I first watched "Seven Samurai" where he used the weather and fixed cameras more often become his own trademark. The rain at the beginning of the scene really tells us a sense of confusion in so deeply felt by the two characters which seem confusing and has been amazed by such a full-of-twist story.
In the end, the movie ends with redemption and humanity appear on the woodcutter's character along with the rain that gradually stops and the sun appears as if it's a symbol that there is still a kindness that arises in humans. It's a philosophy about what the true means of a human being is. The rest of the backgrounds used in this film are just three: the Rashomon gate, the scene when the perpetrators and victims retell their stories, and the forest. Various kinds of memorable scenes in this film are like the choreography from one on one between Tajômaru and Takehiro, a medium segment, and various kinds of out of character from the actors and actresses.
Toshirô Mifune is Akira Kurosawa's favorite actor. When his character as one of the most memorable yet respected characters in "Seven Samurai," we got Toshirô Mifune as a bandit who felt scared, tried to convince us, and the police. There is a small scene when he ran down on a hill in the forest without any fear prevented him. He ran as if no one could block him the same as in "Seven Samurai" which you can look closely and a close-up from his expression there is no fear of it.
Fumio Hayasaka's score is great and the comical one, makes each scene compelling in a few moments and sometimes, some little segment of being a silence is really needed for certain scenes. The actors and actresses also performed perfectly especially Machiko Kyô and Masayuki Mori along with Toshirô Mifune because those who dominated the most in this movie. They did various changes of characters from various points of view where in the end, they were the major focus.
"Rashomon" seems like a courtroom drama movie but it's not about finding the truth. You're stuck on a Kurosawa's philosophy about human beings, who can be trusted and if there is nothing to be trusted, is this world a hell? It's a movie that puts a lot of influences, for now, a story which feels new and original at the time and becomes a new innovation. With truly beautiful and brilliantly shot visuals, the greatest acting performance, the visual, and the score, "Rashomon" deserves to be called art along with the best film ever. In fact, it's difficult to parallel with the today films where creative seems to be gone. "Rashomon" is a film yet more than a film.
Was this review helpful to you?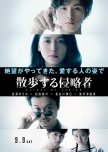 The nature of human complexity.
When I watched Denis Villeneuve's "Arrival", something delighted on me. Unlike the extraterrestrial films in general or you could just say, aliens. The movie brings you down how to understand such creatures. It's not about exploiting aliens to humans who want to destroy the world. However, the theme covered with the use of the other side of a coin. So from that, I'm just quite excited when I watch this Kiyoshi Kurosawa's "Before We Vanish". Similar to "Arrival", this movie gives a different touch in such tropes. Movies about alien invasions turn into a complex exploration of relationships.
Actually, this film plays quite hard yet structured in a satire way. It's truly not too deep but always happens in our surroundings. Anyway, the premise seems a bit of a confused if you think there is a logical way. If we think that alien absorb their concept and become crazy, we will unbelieving as well with the words speak by Sakurai. Sakurai sees Akira as an unusual teenage girl. That's what makes him not stay silent even for the Japanese government itself. However, a scenario played just for their own desire but not for Sakurai.
Kiyoshi Kurosawa provides a truly unique illustration. The concept of the image in human brains are indeed far more modern than a machine. The concept then becomes one of the benchmarks of why humans always went through complicated things, complex, and difficult to understand. In fact, for each individual not necessarily. But what if its concept lost? Humans then turn into nothing. They look like people with a loss. On the other hand, they exiled in normal life. Aliens are representations of those who have nothing to do with humans when dealing with concepts. However, they could be 'outsiders' who are able to understand the bonds between humans.
A great appreciation of character development and actors. Ryuhei Matsuda was successful in bringing his emotionless flat-faced alien like a ragdoll. The parts of the actors who cast as aliens, besides Matsuda, are an entertainment even though they were at first quite funny. Nagasawa also successfully built her character as a wife who was so caring with her husband. This film is a pure drama where it doesn't focus too much on romance. The existence of characters and chemistry between both characters is full of gray. The music has an ambient impression. A few dark humor that isn't too pushy sometimes makes this film not too boring. A combination that tends to be sarcastic with full of drama stories.
The cinematography seems simple but simplicity is impressive. A dish that is quite simple, fun, but rather difficult to understand. "Before We Vanish" is a spectacle that is so intriguing, full of drama, but a plot that tends to be in slow. In some scenes, there is an obvious plot hole and there is so much waste of times. For the rest, this is a horror, thriller, and drama movie. A film about understanding the nature of human complexity and what's actually missing.
Was this review helpful to you?