If you're still experiencing technical difficulties, please report it
here
.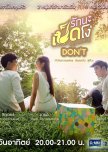 I am not a big fan of high school dramas but trust me when I say this is not a simple high school drama. Although it is based around student,the comedy level in this is high (mostly cos of Maewamn;s dad) and the depth of the actual story is super relatable. Feeling ugly, wanting to shut yourself off from the world, etc are huge factors in being a teenager. I would say it ls like watching a comedic, cutesy thai MMFD, which is huge praise because I love MMFD. The love triangle may annoy you. It did not annoy me cos in the end the guy I was rooting for won. But ultimately at the end you will understand that both guys contributed into turning Maewnam into the confident chick she was at the end. I highly recommend this if you are looking for a sweet, quick binge.
Was this review helpful to you?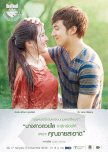 My uncle once told me you only stand up during a horse race at the final strech cos the finish is what matters. I am guessing the writers of the gentle vet never heard that piece of advice. This show was going well (not perfect ), until the last half of the final episode and then they sloppily tried to tie things up and I was just like...wait what ?
Overall the story is good, a very emotionally guarded girl and very emotionally needy guy fall for each other. Again opposites attract and cute romance ensues. The guy lead is super cute, the main guy was an excellent actor and really sold me on the whole charming guy spiel. The main girl, not so much. But she is young so I gave her a pass.
There were some really problematic plot holes in the story, like the ending and the jealous friends. But none bothered me more than the female leads homophobia (I guess? ) which is so off cos, she has a trans-gendered aunt and a lesbian best friend. That made no sense! It did open up a lot of discussion about discovering who you are sexually attracted to. So if that was the writers goal mission accomplished.
Overall I would recommend it because there are cute moments in it but be prepared for a stupid ending.
Was this review helpful to you?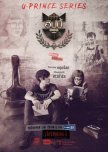 I have rewatched this three times. That is how good it is ! With the U-prince series I was prepared for cutesy college romances but Crazy and Mel Be were different. They delivered everything, drama, romance, comedy, anguish...ugh. The acting was superb, the story line is brilliant (seriously the writers should pat themselves on the back) and music was amazing. If you like opposites attract/deep romances this is for you. It feels so disingenuous to simply describe this drama as amazing because it is more than that. You just have to watch it for yourself.
Was this review helpful to you?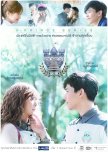 I have no idea why the rating is as high as it is for Survey because the story was so weak. Not until episode 4 do we actually get substantial drama, which is far too late if you ask me. The OST was meh and the romance was lukewarm until episode three. I did not get any vibe that either character was interested in each other. I think the writers were going for passionate hate that turns into love but to me it felt more like I hate you but I need you...so I will keep you around but I am still gonna be mad about it. Not the worst of the series but you could definitely skip it and live,
Was this review helpful to you?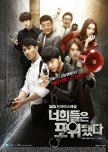 This is the first Korean drama I ever watched and I credit it with making me obsessed with melodramas. There was a new plot twist every episode and yet still stayed cohesive to the storyline. Every episode added to the original mystery and once you had an answer you got two more questions
The romance was cute but not sickly cute. Both leads had a way of infusing characteristics of their younger versions into their adult selves. And it was so gratifying to have a drama where the romance was built on sticking together through thick and thin. Now as a seasoned drama connoisseur, I realize the random breakups of couples is overplayed (and stupid). SO I really loved them.
The supporting cast was great, everyone brought their A game. I can't recommend this show more. watch and you will fall in love too.
Was this review helpful to you?