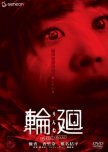 I personally loved this movie (a lot even compared to Dark Water and Ringu), it is not your usual ghost story with jump scares, blood and gore stuff. As you have already read the synopsis, you can already feel that it may have a horror (kind of thrill and suspense added). There is not enough to this , I won't spoil this one. It takes a huge shift to a genre which leaves you shocked in a psychological way. Reincarnation as the title says - I must appreciate the story and the director who interpreted the concept in a unique way. Though visually it won't be appealing and too old-school , but you can't stop raving about the original idea used rather than same old chappy endings.
Watch it for story, suspense and acting. It is not a hyped movie - but a simple plain storytelling doing wonders.
I would have rated it 7 or 8 but since I liked the original idea I rate it 9.5 (plus 0.5 than Ringu).
Was this review helpful to you?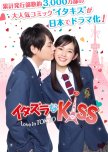 I had watched anime...I have heard of other adaptations...but i chose this...and this was such a perfect adaptation
Yuki(Naoki) and Miki(Kotoko) did a great and splendid job...Their chemistry was truly beautiful:-)
In anime, I never liked Kin chan...but here I truly loved Kin chan...great character!!
Jinko Satomi Yuki and my fav Mom in law....were my fav supporting cast team
If you get a mOm in law like her...Your future is set :-P
I am going to miss the music...the opening theme...ahh i wonder how many times i would have watched it:-)
Now i am gonna watch honeymoon special...Yeah!!!
My fav episodes of this drama would be 10,14 & 16
.
Was this review helpful to you?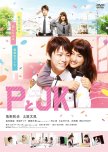 P to JK
1 people found this review helpful
I have read manga version.So I was quite excited about this one!!!
The movie starts with a slow pace though it picks up in the second half,I just feel many elements in the film were not satisfied.There were many scenes which were like warm and beautiful but seemed forced.Chemistry was not appealing.
Kazuya Kamenashi as Kouta shines in some scenes as a police officer and a dutiful husband but I feel his character could have been utilized more.Tao Tsuchiya as Kako seems lively throughout the movie.So I liked her more here.The supporting cast like Takasugi Mahiro as Okami was good.
Only a more crisp script could have made it more enjoyable and memorable!!!
Good for one time watch :-)
Was this review helpful to you?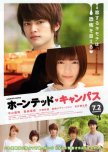 Serious horror fans don't even consider this to fulfill your requirement!!!It is not something which will scare you to death...
When I saw the trailer what I could predict it as...A horror movie which will be scary us showing ghosts... and a very chilling and disturbing movie!!!
Forget all what I said just now,this one comes off as a surprise...This one is spooky but not scary;light hearted movie which is fun to watch.You can rather call it a shoujo-supernatural-horror-mystery drama.Something like a group of friends solving paranormal cases - fun filled adventure.
The male lead is very cute and was too perfect.The chemistry between male lead and female lead is very kawaii. The supporting cast too performs brightly.
Characters are so amazing.As a beginner movie; it set its foot on a right note.I won't mind if it goes for a sequel.Thanks to its impressive cast and perfect setting!
Enjoyed this one!!!You won't be disappointed...
Was this review helpful to you?