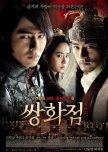 A Frozen flower is absolutely complicated by way of emotions and human desire. I had to re-watch the beginning to fully grasp the relationship between the king and his guard. I wont spoil it for you but there is one tell that shows the guard was telling the truth about how he felt in the end, its there. But boy oh boy my mouth was wide open and in shock I just could not believe the King would do it! Man, this was a good movie....
Was this review helpful to you?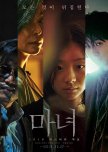 This review may contain spoilers
Man This show was everything!! I watched from a site that had some issues with the subs but I was still able to follow along.
They completely underestimated her! I wanted her to destroy them for what they did to them as children.
The last scene i couldn't make out.
the mad scientist lady had a twin?
I understand she was able to synthesis the formula and recreate it. But How did she make a person that looks like her? who was that girl?
I am about to make a notice alert for Google to remind me of any updates for the 2nd part.
Was this review helpful to you?