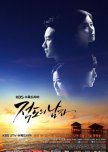 Okay so as you can tell by my review, this is my favorite drama of all time. I love the actors, I love the amount of crying in this drama. I know, I'm weird. I love sad dramas and when men cry.
I love Lee Hyun Woo and I wish he could have been SunWoo the entire drama. That's the only thing I don't like about it.
So the only reason I didn't give the plot a 10/10 is because I was confused. I was confused how long time had passed and stuff. They kept saying different times so it confused me. But other than that, this drama is like the best ever.
Also, just a side comment. There was a certain scene in here where UTW did something that was sad/hilarious. I was crying really hard, but I was laughing at the same time. I felt bad for laughing but how could you not? My friends laughed too from the way it sounded.
Was this review helpful to you?