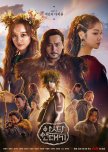 I don't understand why people have so many negative things to say about this serial ...
This is the first time a kdrama with such a storyline and theme and CGs has been made and all people can do is critisize it
This drama has such a strong and impactful start ... Each and every actor is doing such an amazing job as if the characters has been tailored for them ...
I watched all the 6 episode and I can't wait to watch more ... The story is really intriguing and you won't date to skip any scene
For me the 1st season goes to TAGON ... Jang has portrayed it so FLAWLESSLY and he makes you fall I n love with such a brutal character
Song Joongki is as always MIND BLOWING in his character
So all I have to say is give this drama a chance for a change and you won't be disappointed
Was this review helpful to you?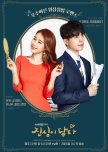 This is my first time writing a review in the 3 years of watching k dramas and why becz this drama compelled me to.
It stands upto its name TOUCH YOUR HEART becz it really did touched mine .
I really need to say that if you are hesitating becz of anything just guve its first episode a try AND YOU WONT BE ABLE TO STOP TRUST ME!
You dont akways need a twisted spucy storyline to make a serial successful.Sometimes a simply clean storyline can do that.This serial had a simple but heartwarming and fluffy that can tingle up your inside and make you warm . IT is like hot coffe and blanket in winter.
ACTING:
the cast was wonderful.All the actors were like tailored for their roles . Dong Wook and In Na have sizzlong chemistry.every supporting actor was wonderful. I loved and enjoyed all of them.
MUSIC:
All the osts are on loop . All of them are so good.
REWATCH:
I have rewatched it all along . I have severe withdrawal effects so i m again rewatching and i will do so in future as well.
Was this review helpful to you?