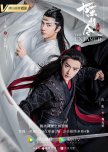 Where do I even begin. The entire drama has completely made me fall in love with C dramas. I had never been truly invested in a C drama until this one. Although the CG was very 'questionable ' at times, the acting completely made up for it.
The cast was perfect, Xiao Zhan and Wang Yibo did the characters justice and both just played their roles perfectly, I could never imagine anyone else playing LWJ or WWX. Although the acting in the beginning was a little stiff, they adapted incredibly well to their roles and made the story come to life.
Due to the ban in China for BL's, many parts were changed so it would be able to air but don't be disheartened because the writing really captured all the emotions between the two male leads that were acted out wonderfully.
The music is something else I need to applaud. Basically the entire OST soundtrack was sung by the cast themselves and the music was beautifully timed during the drama.
I would definitely rewatch the drama, I'm currently in the middle of rewatching it and am 28 episodes in again. Rewatching it makes me realise I missed some important parts that I will not spoil so you guys should definitely watch!
Was this review helpful to you?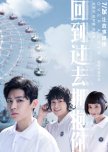 I read some comments where people raves about this film, saying that it was tear jerking etc but I have to say I did not really feel the same way.
Overall I can understand where the story was going and what message it was trying to bring across. I know why the film ended the way it did and it was very easy to follow.
However, the cast, although it looked very promising, didn't make it believable enough for me. Hou Minghao did very well, I thought he played his role as intended but for some reason Peng Yuchang didn't deliver his character to what I think he could've. He's a generally good actor but I don't think the rebellious teenager role really suited him which is a shame because I think he could've done much better.
I cannot remember the music at all, which just means it was neither good or bad. So no huge complaints about it.
Overall, a movie with a good message but not perfectly delivered. Couldn't really remember the character's names and CG effects could've been done better. No need to rewatch.
Was this review helpful to you?