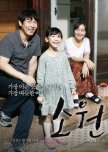 Hope
0 people found this review helpful
This movie is one of the best Korean movies I have ever watched, I cried, laughed and smiled because of it. The story is absolutely heartbreaking, some scenes made me cry like a baby, I couldn't stop thinking about how could a human being could do that to a child but besides that the movie is incredible. The story is not just heartbreaking but it's an inspirational . If you are a sensible person this movie is not for you but if you can endure violence scenes than you will endure it just fine. The cast is completely amazing and they fit the characters perfectly well. I couldn't find anything bad about this movie, everything is very well done.
Was this review helpful to you?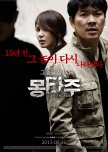 Montage
0 people found this review helpful
Just by reading the synopsis you won't feel any desire to watch the movie, but believe me, behind this little piece of the story is an incredible story about the murder of a seven year old girl. This movies has a few twists that can change your whole perspective of the story. Even if the beginning doesn't look like it's worth watching, you will have to continue and you will find yourself addicted to the story, you will start to connect the clues and the end will surprise you.
The cast was chosen very well and the story is very good, if you like thriller/mystery movies you will like this one.
Was this review helpful to you?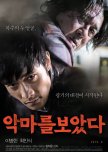 This movie has sex scenes and violent scenes, so if you are a sensible person this movie is not for you but if you are not a sensible person and you like this kind of movie than you will love this one.
What I liked so much about this movie was the fact that Soo-Hyun gave up everything to revenge his fiancé and to make the killer suffer as much as he could. While you watch the movie you will notice how Kyung-chul's eyes can make you turn on the lights again once you see how he doesn't feel anything after killing a person. The cast is very well chosen, achou Min Shik did a very good job as a psychopath, like I said before, just by looking at his eyes I wanted to turn off the screen because it's really scary, that only shows how good his act was.
Was this review helpful to you?