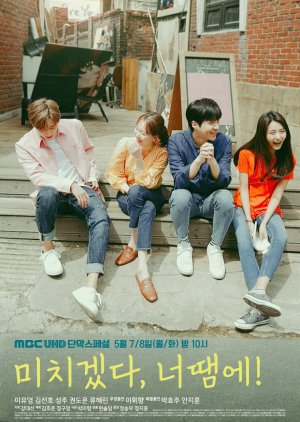 I gave an overall 10, because it's just 4 episode, but it's perfection.
Nothing is dragged or exaggerated, it flows like poetry.
I'm so full of emotions right now.
The story is simple, yet realistic and the chemistry between the two leads is really there.
It started slow, like a joke you tell your friends, and then it became serious.
They really convey this sense of blurred lines between friendship and love and they didn't rush the trasformation of feelings.

When Rae Wan told Eun Seong "I can't get rid of your smell from my body", i started crying. I don't really know why, but i'm sure: Kim Sun Ho did a terrific job.

Lee Yoo Young is new to me, but I instantly fell for her eyes and she's really good. I have no words to describe Kim Sun Ho, as I said earlier. He's just so so so so so professional.

10 out 10. Recommended to every single human on earth.
Was this review helpful to you?