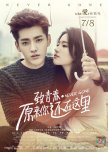 This review may contain spoilers
The Film Was Good.Acting Of Lead Cast Was Good.But Why The Director Cut The Ending?By The Way I Am A Big Fan Of Kris Wu.I Like His Acting.Hhjjjkkhjjmm
Jhfdddghjjjjhhhgggggggffddffffffgggggggggfgggfdhhhgdfhhffuyrehhggfgyg
Nhggggggggfsehjghhh
Hhghhgygggggggvhygdrtyiiiutgggd
Jjgfdddguutrdghgyffhyfguygjugfffyydsguuttfgghhh
Hhggggttfffgggyytrddfghyttgfdrr
Hhgfffddfggttghhhujhjjhuuuhhgggfdssgghuygfhytrfghhhhyyyyyyyytttyyyyyyyyyyyyyygttggfggffffdssssssdddffffffyghggggfddfffdddddddrtttytyyyyyyyyyyyuuugfggfttggfrrdgytgfdrrggfghuytfghiuyytfhgtfhughghgfgggffffggghgygggfddeefhgffggggggfg
Was this review helpful to you?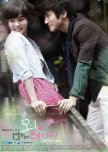 Really The Acting Of Choi Siwon & Chae Rim Was Impressive.It's Really Worth Watching.When I First Downloaded The Whole Episodes I Never Thought The Story Of The Drama Will Really Good.But It Was Awesome. Both Siwon & Chae Rim Made A Good Chemistry. Hgghbnnn
Jhhhhhbhhhbbbbbnnn
Jjhhgggcbbbhjnnnkkm
Hhggbhhbnbcggbbbbb
Hhhgffgggghhhh
Hhgghhjjjfddfgghnhtffsag
Juggffffbjkhfdguyrfgghghhbdswtjjfh
Hhgffffggjjjhggggfdssaadfgjoooutrewqsggjjooiuytrwwwasssssdddfhjjjnbfffbbbbnnnnnmnnnnnnnvvcdssfghjjkkkkkkiytrerffgfddvhgvghhhjjhyfsdgghjuyyyttrrrewwssxxfgjkoppouyytrewwsddfghjkjjhggfttrtttftfgggggg
Was this review helpful to you?