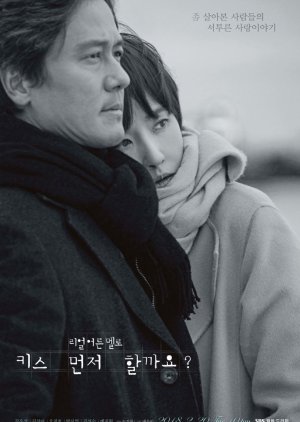 This drama is so poignant and beautiful. It shows how to appreciate life and celebrate it. This drama is all about dying to live and living to die. We all die someday but learning how to live is what's important. That's what this drama stresses about. I don't know how many times I cried watching this. Till the end this made me cry not because it's sad but beautiful.

Started as a comedy it turned into pure melo. This is slow-paced yet beautifully done. Son Mu Han really grew on me.

Coming to the acting this is my first drama of Kam Woo Sung. He did exceptionally well. I'm going to check out his other works. Kim Sun Ah as always she nailed it. (I'm a fan of her.) Their chemistry is no joke. All portrayed their roles well.

Music is so good. No matter how good the drama is if there's no good music it won't be remembered well. This drama has many beautiful tracks. Totally loved the music.

Whenever I feel down will re-watch this for sure. It made me feel optimistic about life.

Beautiful story, beautiful acting, beautiful music and beautiful cinematography. That's what Should We Kiss First? is.

P. S: Loved the 'City Hall' references. The city hall station and the beauty pageant.

Was this review helpful to you?