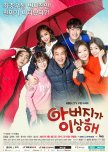 I never wrote reviews but I felt that I needed to review this. If you're thinking not to watch this because it has 52 episodes I suggest you to watch it. You DEFINITELY won't regret it instead you will be thankful :D
STORY: It is not your usual drama. It has quite different elements. I loved how the relationship is developed within and outside the families. I loved how they tackled the problems.They pretty much covered all the topics. Some include parenting, bullying, marriage, societal pressure. It is a delight to watch.
ACTING: Each and every actor portrayed their respective roles very well. It definitely has a stellar cast. Lee Joon and Lee Yoo Ri deserves a special mention. They're extremely wonderful. Lee Joon is a fantabulous actor that I can guarantee.
MUSIC: The music was good.
RE-WATCH VALUE: I'm definitely going to re-watch it not only for one time but for many times.
For me this is the most beautiful drama I've ever seen.
Was this review helpful to you?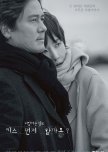 This drama is so poignant and beautiful. It shows how to appreciate life and celebrate it. This drama is all about dying to live and living to die. We all die someday but learning how to live is what's important. That's what this drama stresses about. I don't know how many times I cried watching this. Till the end this made me cry not because it's sad but beautiful.
Started as a comedy it turned into pure melo. This is slow-paced yet beautifully done. Son Mu Han really grew on me.
Coming to the acting this is my first drama of Kam Woo Sung. He did exceptionally well. I'm going to check out his other works. Kim Sun Ah as always she nailed it. (I'm a fan of her.) Their chemistry is no joke. All portrayed their roles well.
Music is so good. No matter how good the drama is if there's no good music it won't be remembered well. This drama has many beautiful tracks. Totally loved the music.
Whenever I feel down will re-watch this for sure. It made me feel optimistic about life.
Beautiful story, beautiful acting, beautiful music and beautiful cinematography. That's what Should We Kiss First? is.
P. S: Loved the 'City Hall' references. The city hall station and the beauty pageant.
Was this review helpful to you?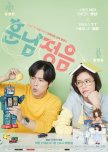 Pleasant. That's what this drama is.
It is same yet different. This gives you the feeling which is kinda hard to explain. As someone here stated you just need to be in the 'right mood' to watch this drama. If you got the right mood it looks beautiful if it's wrong it looks boring. I experienced both.
Everything's resolved way too quickly. Maybe that's the reason behind the negativity for this drama. Viewers have some standards regarding how things should be dealt with in a drama. This drama doesn't meet any of those. This is different. It doesn't deal with problems how viewers expected them to be dealt with. This drama tells you that being in a relationship or being alone, both are okay and are acceptable. I loved that. Humor in this deserves a special mention.
Regarding acting everyone portrayed their roles well. Everyone. Nam Goong Min and Hwang Jung Eum's chemistry is off the charts. I guess she makes a good pair with everyone she's with.
So loved the OST. Good drama needs good music. It suited well.
I might re-watch this if I'm craving for something happy and pleasant. Always dramas doesn't need to be dark and complicated. Once in a while pleasant dramas like this are essential to balance the drama world.
Was this review helpful to you?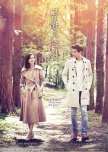 The drama will either be a hit or miss. Not everyone can read between the lines and not everyone will be able to comprehend. This is not your usual fluffy drama. If you are someone who flare up just by the mention of the word 'Affair' without even thinking the circumstances please stay away from this.
This drama is so beautiful. It'll be extra beautiful only if you get the references completely right from the table to the artwork. I'm amazed by the writing. Take a bow writer-nim. This is all about mutual respect, understanding and giving space to one another. Love others the way they are. Do not take anyone for granted. That's what I understood from this. So beautiful.
This drama is visually stunning with beautiful cinematography, intense acting and a wonderful story.
I loved each and everyone's performance in this. I especially loved our main leads. They created magic with stares alone. Such a talented artists. Both BGM and OST are awesome.
I'll definitely re-watch this.
Was this review helpful to you?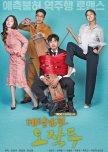 I decided from now onwards I'm not going to watch the show based on the reviews. I thought of not starting this because of many negative reviews. I almost missed a happy drama.
This show is surprisingly sweet and gave me the feelings which are real deep. If you are expecting for a romantic show with more skinship and fast pace this isn't for you.
Their smiles and stares are pure love. This deals with many real issues. It broke the gender stereotypes. This covered almost all the types of people. I so love this drama.
Regarding acting everyone did their job well. I love Uee since Marriage Contract. She did well. This is my first drama of Kim Kang Woo. He's awesome. Surely I'm going to check out his other works. Their chemistry is so good. Jung Sang Hoon deserves a special mention. Music is a plus to their beautiful chemistry. I'm going to rewatch this if I'm in a bad mood. This show gives me happy vibes.
Was this review helpful to you?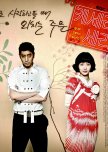 Honestly I never expected a 2007 drama to be this intense. This one is quite different from the rest. Description is apt. I wanted to punch male lead many times. Four different individuals, four different ideologies and their messed up lives. This drama is one perfect drama of imperfect lives. I loved how imperfect everyone is. I liked how this showcased the realistic approach of thoughts. There are many life lessons if you look carefully.
Truthfully I decided to watch this because of Lee Kyu Han. He's one of my favorite underrated actors. This one is quite different from the rest of his characters. He portrayed it really well. Eric is so good in this. Everyone lived their characters well. Loved the main leads chemistry. I'm going to watch Discovery of love again. I can't get enough of them.
Music is so good. Loved it so much. I don't know if I'll rewatch this as my plan-to-watch list is so big. But I might sometime in the future if I crave something intense.
Finally this is a good drama with real kisses, intense chemistry and a good story.
Was this review helpful to you?