If you're still experiencing technical difficulties, please report it
here
.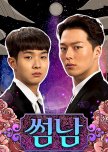 This show is so freaking hilarious!!! I was laughing literally the entire time I was watching it. They get into the most ridiculous and wtf situations, and everyone hilariously misunderstands. The actors pull it all off fairly well, they have VERY good chemistry :) It is a fairly short series, but totally worth watching if you want to laugh at two hot guys for about an hour. XD
Was this review helpful to you?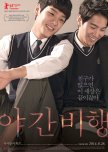 This movie gives a hard look into what life can be like as a gay male living in South Korea. It doesn't paint the world in sparkles and make everything look perfect and pretty. It depicts the harsh truth that people are awful, they do terrible things to innocent people, and no one stops them.
It's very emotional, and left me very emotional during and after the movie ended. I won't spoil anything, but the ending isn't extremely sad like lots of BL movies tend to be. It's definitely worth watching, I highly recommend it.
Was this review helpful to you?