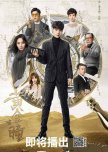 This review may contain spoilers
First off, i like Lay and i watch this because of him. Of course the summary sounds interesting and i like fantasy genre so i started to watch this. No matter how much i like Lay i got to comment on his acting here. His character is those type that are suppose to be cool, calm and usually doesn't talk much unless when solving various problems and stuff. This side of him is fine and i enjoy the eye candy but whenever he is acting angry or "sick" or sad i get really cringy. I totally can't feel him being angry except his face being "i am angry!" (breathing heavily) or "i am so sick i am going to faint" (then proceed to drop on the floor). Partly i guess is because of the storyline but i get really irritated on the number of times he is so weak during the whole drama but of course somehow still solve all the problems and becomes the hero. The female lead too makes me frustrated with her acting and character (this i won't blame her since it is the writer's fault) but still her acting is not any better than Lay. Other characters acting are just so-so. Their acting are so awkward that it make some parts really cringy for me to watch and i can't focus on the story at all.
Moving on to the story. I will try not to spoil too much. The story started off predictable and nothing much capture your attention. Most of the characters make you feel exasperating. (I will start using their character's name now). MFF character is awkward in the beginning and by the end of the show her character doesn't seems to progress much either. She is suppose to be a clever policewoman but ends up just relying on ZR all the time. As for ZR, he is the Main character of the whole show but i don't feel for him at all when he is sad or angry or whatever which is bad. It means that i am just not into the show. Half is because of his acting and half is the character problem i guess. He is so overly nice to everyone, always forgiving and you know those kind that get betray often and etc that it is kinda boring. He is smart and clever but sometimes it doesn't makes sense how he knows all the answers to whatever problems they are facing but anyhow this is a drama so let's just skip that. HFY/XY the best friend is totally annoying. He likes to butt into everything even when he knows nothing. However i like his character as the story progress, for the very least his character bring some joy and funny moments. At the end of the show i do like him and the way he always say "we as rich guys... " QXB is consider the most believable character and quite okay as the antagonist but the acting part is still awkward especially when she is suppose to be hurt or grieving. It will be too long to comment on each character so i will just stop at these main ones. Btw, if you are looking for romance then look away because this has like 10% only. I can't really feel the chemistry between the two main lead and their progress is so slow. I was like waiting for at least something romantic happen but nothing at all which i kinda feel disappointed as a viewer. Anoher thing i really dislike are the flashbacks. My gosh, these flashbacks take like half of the episodes and worst these are repetitive flashbacks! I watch the same flashbacks over and over again for so many times. I just skip through it and i don't even care if i skip the present part anymore. As the story goes on, it gets a bit interesting in the middle but very soon it gets boring again because of the repetitive pattern. Always on an adventure to search for something but bad guys are always following then they will get caught almost each and everytime then on repeat. In between the different arc of the story, the way the character act sometimes or how the story progress is so illogical that i am just speechless.
Last but not least, be prepare for the ending.
Was this review helpful to you?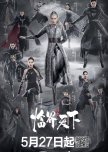 Story is a bit confusing and all over the place. Too much information given at once but not explained properly so you just ends up getting more confuse lol but the pacing is okay. The plot itself is quite new and interesting and it can get better if it is executed nicely.
Chemistry is great between the two male leads. Mostly watch it for Yin Chen (Joe) and i can't really stand Qi Ling until the end. Not sure if it is the actor or character problem or both but overall still bearable. Other characters like You Hua, Lian Chen or Shen Yin is a bit lacking. Cringed at their scenes most of the time.
CG is just average but some scenes are done nicely with the effect. One thing i really dislike is the setting (everywhere just look the same lolol) This island and that island is identical then the place where they fight is always almost the same smh i get that there are not many places where they can film but the set they build is so fake that you can't help but laugh. Wherelse the props and costumes are okay.
Didn't really have romance as well but it is fine with me, the best romance you can get may be from the two male leads themselves haha.
Truthfully, 90% getting me through this is watching YC hotness especially when he is fighting or using his power (super eye candy) Conclusion, don't expect a great story as it has many plot holes but some twist and turn makes it better so not bad i guess!
Was this review helpful to you?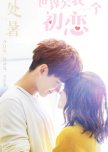 This review may contain spoilers
This is a cute romance drama with only 24 episodes. At first I was quite sad it has so little episodes as I really like Bai Lu but thank god in the end it only has 24 episodes! Lol. Not that I don't like Bai Lu or Xing Zhao Lin or any of the cast or their chemistry, I don't like how the story is going. It feels like the writer runs out of idea to finish up the remaining episodes cause the pace for the last 4 episodes feel so weird.
*Spoiler*
I get that the writer need to find some suspense or obstacles for the main lead to overcome so that it will show the couple growing to be better and their relationship will be more stable or something but the "obstacles" the writer put in is just so ridiculous in a way. The plot is so damn typical with the guy coming from a rich family and now the family have business problems and there comes a woman with background that can help the guy and so coincidentally is the guy's ex-girlfriend. There are so many cliche scenes that I can see it coming with the misunderstands and what not involving the ex so it is really a good thing that it only has 24 episodes so all the problems are not drag for too long. I can imagine if this was 40 episodes or something there will be so much nonsense plot coming out. Lastly and magically the family problem is solved at a fast speed with everyone happy which is just too lame to even begin with.
I think i complain too much on the last few episodes haha the beginning was good although they focus more on the sister (Shen Qing) relationship but still manage to show a cute relationship between the main leads. The writer did try to put in back the romance element on the last episode with a lot of lovely and funny scenes so it still remain as romance genre. I really like Bai Lu a lot and she is so cute in this drama so i mainly watch this because of her. Her chemistry with Xing Zhao Lin is consider okay. Not really very memorable but not bad. Their height difference is really cute though.
Story wise i think i spoil too much and acting wise all of them are quite okay. Sometimes over the top but it is for comedy effect so not really a problem. Anyway this is a light-hearted drama so i probably shouldn't use my brain too much to find it logical or not. There are tons of arm-grabbing and almost fall down waist grab which is quite suitable considering this is a romance drama (but it makes me roll my eyes each time xD) Watch it for some cute scenes and heart fluttering moments and do not use logical sense to judge it hahaha
Music nothing special and rewatch value is average. I might rewatch it if I am bored but I usually have too much other stuff to watch so I don't get bored often lol
Overall, cute romance. Story wise okay. Chemistry more than average but not to the extend of super good. I have great expectation at first so it kinda influence my points now because the last few episodes feels a little disappointing. But still I support Bai Lu so higher review points! (Yes, I am bias :p)
Was this review helpful to you?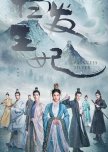 Just for Leo
Edited after completing the series.
Story:-
Totally disappointed after like 10+ eps on wards. I was enjoying it at first but then it went downhill like seriously boring right after the wedding ceremony. No exciting element as the story progress. Repetitive and cliche story plot. Example, how the leads misunderstand each other, who betray who, who sacrifice for who etc. I understand the 2nd ML wants to revenge but they didn't develop the plot well. The main love story is so draggy and boring. The FL always doesn't bother to listen to others and i just want to slap her face sometimes. The ML always comes out to rescue her out of nowhere and i was like girl i thought you know martial arts?! Why are you so weak? Most importantly they have no chemistry! I don't care anymore if they are together or not lol which is really bad considering they are the leads of a drama and i don't really feel them. They are suppose to portray as loving couple that can die for each other etc but their story doesn't convince me at all (At one point i just rather both of you die in the end). Towards the end, all those mystery starts to unfold although I have already guessed some but i appreciate the twist (at least not something cliche). It gets better especially when the story finally talks about Emperor Rong Qi (Leo Luo) arc. I watch this series because of him and his story with FL is much more interesting. I heard that the novel is great but when it change to drama, the execution is quite weak. Overall, minus all the unnecessary scenes to make it into 58 eps, it can be quite a strong plot with like 30 eps.
Acting/Cast:-
Acting wise is not that bad but the chemistry between the leads are seriously zero. They are just acting for the sake of acting. FL acting is a bit weak but maybe its the character problem. After like the first 10 eps of showing a strong and clever image, it just feel so plain after that (she is constantly crying and sad and depress all the time). Only until the later episodes it gets slightly better (as in she gets back smarter lol and not so depress anymore) Maybe she is too young for this character so she can't fully express the emotions? Idk And I can see the director is protecting her so much. Almost all the kiss scenes are camera work (Maybe like two is real and its just like a peck). ML is always that "cool face" whether he is fighting or thinking or looking at the FL or even crying. I totally doesn't feel his sadness. I basically just skips through his crying. I watched his performance in other dramas before and it wasn't this bad. I am not sure if it is the acting, the actor or the character itself but i am not feeling for the ML. He is the typical "i know everything" and save the world hero character that i got so fed up. He feels like a sub character more if it is not for the constant focus on him. 2nd ML (Fu Chou) is much better. His story, his acting and his emotions makes me sympathize with him but his character is so purposely made to love the FL just to be the main leads' obstacle. The progression of the story makes me feel doubtful that he love the FL so quickly based on that little interaction in the beginning. 3rd ML (Rong Qi) is definitely my favourite. His acting is superb, i can feel he is hurt just based on his eye expression. Sad thing is he gets too little screen time but his character is impactful and important to the story so i guess it is worth it? On a side note, i like the love story between Zhao Yun and Wu Yu. Their acting seems quite natural.
Music:-
At first not very obvious and didn't particularly like the songs but it started to grow on me as i watch. Particularly like the song for Fu Chou (心锁- 金润吉) and Rong Qi (離舟-蘇醒) character. I search for the lyrics and it applied so well to their character. Also like this 忘憂-張雪迎 (Sang by FL herself for her own character song)
Rewatch value:-
Only for Leo Luo's part. I confess that i am specially bias towards him haha xD Other than that, not at all.
Random: I find it funny that the characters always like to stab each other at the heart area lolol the ML and 2nd ML getting the most and at least once for a lot of the sub characters. Of course FL too.
Was this review helpful to you?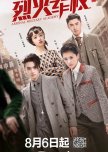 I mainly watch this because of the leads but eventually quite likes it. I have like Bai Lu since 'The Legend' and of course this couple too so I would't miss another show with them on it. I usually don't watch drama within this period of war time. I just don't prefer it but I give it a shot for Xu Kai and Bai Lu. I honestly don't expect much considering the synopsis is a cliche one. Maybe because i didn't expect much that it is better than I thought it will be.
Story wise it is nothing new. A girl act as a guy and went to a guy school (not just any normal guy school, this is military school we are talking about). It doesn't make sense how it can happen but oh well this is a drama after all so yeah let's just skip the usual logical sense. Then the main lead knows her true identity and falls in love with her, helping her along the way and always protecting her etc. Although the story is typical but the characters are not. I really like how GYZ's character is written. Funny, smart, loyal, handsome (Basically all the good traits) but also mischievous and playful like a child (sometimes over the top lol). However this is how all the funny scenes happen which I find it really entertaining and not forceful type of comedy that makes me roll my eyes. This is another reason I like it because in between all these action, serious, scheming plots and conspiracy especially during world war times when Japanese army are evil and people are dying everyday, these funny scenes can relief the tension and make the story fun.
As usual, there are plot holes but it is not that serious so I just ignore most of it. I also like that XLC or XX (Bai Lu's character) is a strong woman with brain lol Although guys are always helping and saving her most of the time but she can still stand on her own and get stuff done so it is not those typical damsel in distress character. As her character is acting as a guy, she does it really well. I should say her stylist is good too as she looks great both as a guy and a girl. Nothing much on the story cause during this period is when a lot of rebelling happens, they want their country back but it is not easy. A lot of other countries such as Japan, America, Russian or German are trying to take over and they fight for it with a lot of killings or scheming. Luckily they didn't go with the main leads saving the country story like the usual drama in which the leads always ends up saving the country etc or maybe the history doesn't allow but anyhow they keep it real most of the time.
Acting/Cast is great. Aside from the main couple, I come to like the side characters too. There are quite a few love triangles but I am okay with it because they are clear with who they like and not indecisive who they actually like and go back and forth. At least they don't prolong too much on that and no evil schemes trying to harm the other person that their partner like or something except the antagonist lol. QMT's character is really funny too and I like her a lot along with other classmates from the school and XX's best friend. At first I do feel slightly annoyed with Lee Wen Zhong's character but his character bring laughter along the show and in the end quite likable too so it is okay. STB character is so faithful and I am starting to take note on this actor haha he do looks hot. Director did a good job casting these actors and actresses to their characters and all of them did well. Moreover, Xu Kai and Bai Lu's chemistry is on fire. They act so naturally with each other and brings out their character well. Big part of me liking this drama is because of their chemistry so i guess my review might be a bit biased xD
But one sad thing is they don't really have too much romance scene. You should be warn that there are NO Kiss scenes at all. The most they did was just hugging and holding hands. It is sweet too but as their fans I want more :(
The ending is just somewhat satisfied.
Music is okay. I like all of their OST including open and ending song. One of them is sang by Bai Lu and Xu Kai themselves although it does feel a bit too much of autotune. It sounds nothing much like their voice but the song is nice. However the songs are not use much in the drama. Most of the time are just normal background music that you hear from other shows.
Rewatch value is quite low cause i don't think i will rewatch it unless for some of the main couple's scenes and the story didn't intrigue me much. One thing for sure is that at least it is not too boring. I would give this an OKAY. The story turns out better that i expect so it does boost up some points and I have always like the main couple so I am a bit biased. Other than that nothing much that leaves a big impression.
Was this review helpful to you?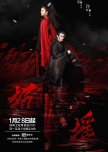 This review may contain spoilers
I started this drama because of the synopsis. I really like powerful characters as the main lead especially female lead. I am so bored watching female lead always so damn weak getting save by the male lead 100/1000 times so i was instantly captured by the synopsis when it says the female lead is a powerful demon king. I don't know Bai Lu at first but now i am totally a super fan of hers. She is so pretty and despite only acted a few dramas previous to this, she is so good at her acting. I really like this Lu Zhao Yao character, she is so free spirited, not fake and do whatever she wants without giving shits on what people think. The way Bai Lu acted as her is so real and even makes me feel that this is her real personality lol
I start to read the novel half way through the series because i saw many comments say that the drama changes from the novel and i was so curious on the original storyline. I must say that Bai Lu and Xu Kai really acted their characters well. I can easily imagine them while reading the novel. Just a side note, the novel is really awesome, at least not so confusing like the drama, more straightforward and more detailed in certain scenes. And also not so much of unnecessary plot or side characters story just to add more episodes *roll eyes*
Xu Kai also acted really well here, i have like him since Yanxi Palace and slight reason of why i started to watch this haha. I can feel he is hurt or sad just by his eyes or facial expression which is amazing because this is how i can invest my feelings in the story too. His slight smile of happiness when he is interacting with Zhao Yao is so cute that i keep smiling behind the screen (It sounds a bit creepy xD). His hurt expression when Zhao Yao leaves him makes my heart hurt too. He is such a cute puppy at first then so cool after he becomes the sect leader (but still cute and loving puppy in front of Zhao Yao).
I am slight frustrated with Zhe Yan at first because of her timid character but Xiao Yan acting is great especially when she need to act two characters during the beginning. I felt that her character has the most development throughout the series. *A little spoiler*Who would have imagine in the beginning that she will become what she became in the end. She changes a lot and i like it. Although like the second half of the series her character kinda feel like extra because she doesn't need to act as Zhao Yao anymore then she just comes out a bit here and there. I don't mind seeing her more than those annoying side characters tbh. Her love life too :(
Jiang Wu is quite a funny character. I like him throughout the show. Dai Xu acts well in separating his playful and serious side. His character also reminds me a lot of the legendary Sun WuKong. His comments and actions are so funny most of the times and i don't really feel like his is evil especially when you compare it with the real evil characters in the drama. So i feel sad for his ending. Drama version makes him more sympathetic than the novel. The few words he said to Zhao Yao during the ending still resonate in my heart urgh the feels~ Overall most of the cast acting are great and bad guys are really bad that you feel like killing them yourselves which shows that they are great actors and actress. Thus, 9/10.
As for the Music part, sometimes i feel like the bg sounds a bit inappropriate to the scene and the editing of the scene just cuts off the bg music feels a bit abrupt. Generally it is okay. I do like the OST. I especially love the theme song for Zhao Yao when she was walking through the woods after she became the sect leader and during the end when she needs to battle the last boss. I keep repeating it non stop till now. The lyrics are meaningful too.
Rewatch value is lower, i don't think i will waste my time watching it all over again but only on parts that i like specifically on the main couple. There are also a lot of funny moments between all the characters inside. Not to forget memorable dialogues in it whether it is funny, sweet or cool. I think i will watch clips of it in the future when i miss Zhao Yao.
The most crucial part, the STORY. The basic storyline is nice and entertaining. The characters and cast makes it even better. Everything follow quite closely to the novel until the second half then it just became less interesting. I lose interest in it around ep 43 but too waste to drop it. I felt that a lot of C-dramas always have this problem. They are really promising in the beginning or in the middle but always gone bad towards the end mainly 40+ eps forward. As they referred to "Water injection" drama, a lot of unnecessary plot + side characters story are added in just to make more episodes. Then a lot of plot holes appears. Example the Lin Zhi Yu character is so overly used in here. Why she did the things she did doesn't even make sense. Her actions and words are in conflict that i don't even know what her character should be. She keeps popping out here and there just to be the bad guy that help destroy the main couple or the Wan Lu Sect but the thing is it felt so forceful. It felt like the writer just like whatever she is going to be the bad one that does a lot of annoying little stuff no matter if it makes sense or not. I understand that she turns love to hate but this 2nd female lead story is not even believable (plus novel doesn't have this plot). Another part of the reason is that i don't like watching the main couple being so weak. However the biggest problem is the editing. The first 5 episodes is the prologue of the novel but the execution of it is so confusing. I almost drop it because i don't really know what is happening and so different from the synopsis i read lol Luckily i didn't and it becomes better after that. This drama is also a bit different because it shows parts of something else before the opening song and at first i was really confuse of the scene jumping here and there but after i understand how it goes then i kinda appreciate the difference the director try to made. However it does not justify the editing for the last few episodes. Random cuts are slot in then the scene abruptly cut to another scene without any proper explanation. One point they are battling each other, then suddenly they are at the room safe and sound with no explanation at all! Even the ending part where Zhao Yao is waiting for Mo Qing then suddenly they are together with very random scenes in the middle. In the end i just use all kind of imagination in my head to make it logical for me to accept. Not to mention the utterly annoying flashbacks. The same flashback keep repeating in almost every damn episodes.
Overall i do like this drama despite the terrible editing, unnecessary adding of side story, overuse of flashbacks and nonsense plot holes. The main reason is because of YaoLan couple. They are so sweet and the chemistry between those two is so amazing. I can feel they really love each other (in the drama). Plus it is quite funny at times, like really funny that makes you laugh not roll eyes or face in the palm kind. The story is interesting enough from Ep5-6 until Ep41-42. After that the drama doesn't do the novel justice. But anyhow this has also become one of my top dramas. As stated earlier, i really like strong female lead characters. I rarely can find one that is like this. Give it a try if you are like me.
If you are still here, thank you for reading lol i just want to spill out everything i feel about this drama to gives it a closure and move on to the next one. Never really thought people will actually finish this. Have a nice day to you and see you in another drama. ;)
Was this review helpful to you?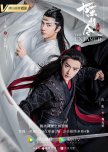 Many people have wrote great reviews for this drama so I will just put in mine based on how I feel about it. At first I have zero knowledge about this story (drama, novel, anime, manga or audio drama). Never came across any of it until the drama airs. I have always like chinese xianxia costume drama so I thought "Well let's give this a shot" and I definitely have no regrets! In the end I watch and read all of the mediums available because it is so good.
Story:-
Story is great. Greatly applause to the original writer for this awesome story because it is not the typical type. I have also always like strong and smart leads rather than the innocent, naive, nice and stupid type. The story itself is funny, suspenseful, mystery, loving, warm and with life lessons. Originally it is about BL and when it is change to drama, all those scenes need to be cut. Although disappointed haha but I do understand the censorship in China. Plus this is a rated PG drama to be air across China, how can they air it if it is about BL? However the director did put some scenes here and there for some hints which I am really thankful for. Plus their friendship or bond is greatly shown in the drama so I am overall satisfied.
At the beginning the novel fans dislike it because there are some changes. When a drama is adapted from a novel, some details or part of the story have to be change to accommodate with the flow, environment, settings or props etc. Sometimes it is done so badly that it ruins the story (there are so many precedent) so the concern of the fans are understandable but as the drama continues to air, this definitely did not disappoint. Some parts are edited to make the flow of the story better. The most visible changes are the sequence of the story, the additional scenes for the side characters and some key point of the story but most part is still the same so I have no problem with that.
The novel sequence is quite confusing at times because it keeps changing between past and present while drama shows a little part of the present for like 2 eps then tell the past in one shot before showing the present again. The overall story still remained the same but this way viewers might understand the flow better especially those that did not read the novel. Additional scenes for the side characters are okay to me as long as they do not interrupt the main story. A lot of the details from novel are adapted in which I am quite surprised. There are not many drama out there adapting stories from novel can be this similar to it. So well done director and writers!
Some points like the "evil shoulder" in the beginning change to a sword is quite funny lol Plus they are suppose to look for the other body parts along the way but goes straight to the end and know who it belongs to. Since the conclusion is still the same, I just kinda ignore the process of it. One more point is that WWX did not willingly fall off the cliff in the novel. His death is suppose to cause by his power attack and reflect back on his body?? (I don't know how to explain it in english but is 反噬 in chinese) The point is it is not consider as suicide. However JC did stab him and other people did try to attack him and this is another fight 3 years later from what was shown in drama. He retreat safely from the first fight. Oh well, he is still dead but the meaning is kinda different though.
Cast:-
Xiao Zhan is definitely a great choice for Wei Wu Xian character. Same goes to Wang Yi Bo as Lan Wang Ji too. This is the first time I watch any of Xiao Zhan's project and his acting as WWX is great. I can't say that they are 100% perfect but they are great enough so the bad part can be forgotten. Yu Bin is also cute as Wen Ning. Xuan Lu as Jiang Yan Li is quite perfect because of her image, she really looks so kind, gentle and warm so even if her acting is bad (not saying it is) it doesn't really matter. Wang Zhuo Cheng as Jiang Cheng is a bit awkward, the way he cry or when he is angry or the action he did just feel a bit stiff to me. Most of the actors here are quite new especially those that act as the younger generation ones so I guess it is understandable for them to be awkward at times. Some did pretty well but still there are some scenes I just can't really stand it. At times even the older ones are really awkward like Jin Guang Shan or Lan Qi Ren. I am not sure if they are new but I cringed during some scenes when their acting is so awkward.
Music:-
Most of it are really nice especially the main song 'The Untamed' (无羁) sang by Xiao Zhan and Wang Yi Bo. The melody suits the drama a lot and it sounds so soothing when it is change to flute or zither sound. Both their character song Qu Jin Chen Qing (曲尽陈情) and Bu Wang (不忘) really sticks out for its lyrics as they are so applicable to their characters. Another special one is Jiang Yan Li's song Yi Nan Ping (意难平). But one thing I do want to point out is that their flute or zither playing are really awkward. I can't blame them as they do not know how to play in real life and the music may not be on while they are acting so when it is edited in, the music and hand are not sync ends up weird and awkward. Most of the time they apply the same songs to all the situation and some may not suit it well so it turns out unnatural.
Rewatch value:-
I rarely rewatch the show unless it is really nice and to my liking but this is definitely one of it. I totally would like to rewatch it over again now that I know the ending, some parts in the beginning makes more sense to me now. Also just to watch both the main leads and their friendship.
This is one of the few dramas out there with great storyline, casting and acting, edited nicely, great costume, props and settings, music and ending. Not that everything is perfect, but it is still great enough to give it a try. It is to my satisfaction so kudos to the directors, writers, all staffs and actors actress! Good job :)
Was this review helpful to you?