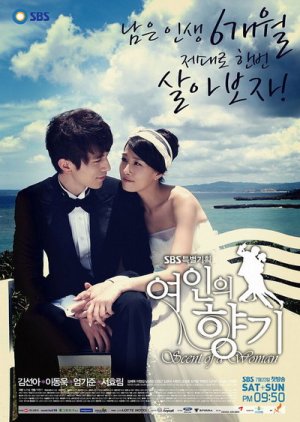 I'm writing my review now even though the drama isnt finished because I decided to drop.

The story started off really interesting and exciting. But then by then half way through it just became this downer. Every episode was just sad and also repetitive. The plot slows down because there's not a lot of story to tell once they confess to liking each other. Every episode after that is just a reminder that KSA's character is going to die.

Speaking of KSA she really is a phenomenal actress. However this is one of my least favorite roles from her. I much prefer her in City Hall. I like KSA funny and angry. No matter how I see it Lee Dong Wook can't seem to win me over. Dont get me wrong he is very attractive but his acting just flat out sux. I didn't like his acting in My Girl and I dont really like his acting in this drama either. Although it seems he as improved some. The supporting cast is amazing.

The music is nice. I like that "beautiful" song by that guy from JYJ.

I'll probably rewatch this if the ending manages to be a shocker and she lives but i doubt it so.

Overall this drama wasnt what i was expecting but if i wasnt such an impatient person this would be an amazing drama.
Was this review helpful to you?