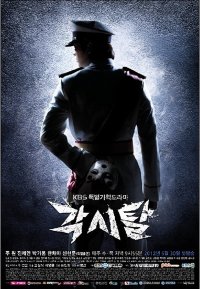 Was this review helpful to you?
I could not ask for more from a first episode that got me hooked right away. The story is so engaging already. I can't wait to see how it unfolds. Joo Won is doing a great job but his character is kind of scary lol.
Was this review helpful to you?
Wow did not expect to get sucked in so quickly cause I usually don't like this type of genre. So many questions have been raised already with just this first ep! I'm excited to see what's next. Really though Daniel Choi is amazing:)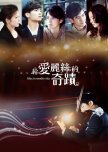 Was this review helpful to you?
The main male violinist guy is really intense and moody. Hes hot though so im hoping one of the female characters softens him up. I really like the actor that plays the other violinist guy. His character is so nice. The character of Alice seems innocent but she has a bit of mystery to her so im interested in learning more about her character. Im not impressed by the other female lead. The character is a bit annoying but not to the point of being unlikable. So far the story is quite interesting and different. The pacing is a little slower than id care for though.
Was this review helpful to you?
Most medical dramas I've seen started off without a bang and was an introduction of how the interns journey to get to the hospital they want to intern for. However, this episode was just intense and exciting with stuff already going on medical wise. You got a major car pile up, explosions, and people dying everywhere! We do see why the main male character becomes in intern at the Hospital. Lee Sun Kyun really hit it out of the park with his serious scenes. Oh and there's chemistry btwn him and Hwang Jung Eum so I'm interested in thier romance as well=)If it keeps going this way, Golden Time might be the best medical drama ever!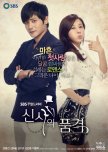 Yoon was my favorite character until this episode when i really wanted to punch him for not beleieving Me Ari was hit by his lawyer friend.
Colin finally has more lines although i have no idea what his character is all about.
Yi Soo is beginning to seriously fall for our villain!
Was this review helpful to you?
Well the cat is out of the bag on Yi Soo's requited love for Tae San. All the key players know so we'll see the fallout in the next episode.
Was this review helpful to you?
before i was able to get through the first episode. Many months ago i tried watching it but couldnt make it past the first 20 minutes cause i thought it was just too slow. Also Tamaki's character was extremely different than what im used to from him. But this time around i made it through and i found it to be super funny (i even cried from laughter at one scene) and im interested in seeing how the lovelines turn out in the end. I already am in love with Shota's character.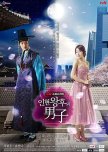 Was this review helpful to you?
It didn't bore me but it didn't impress me either. I am curious about the main characters and how thier romance will play out. I already like In Na's character.
Was this review helpful to you?
Very funny introduction to all the characters. Im impressed by the acting of all three leads. Ive never seen the lead actress in anything but the way she pulls off her two different characters is amazing. James Wen is soo not the stiff 2nd lead he usually plays in this. Chris Wu is HOT! So far im liking the unpredictableness of the story and the romance cause i have no idea where its going.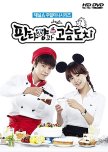 Was this review helpful to you?
Kind of reminds me of Fondant Garden a little but less colorful. Honestly it a little too simple and the characters didnt make an impression on me yet, well except for the second male lead and his sister who calls him Hyung instead of Oppa. Thier pretty interesting. I'll give the second episode a chance before I decide to drop or not though.
Was this review helpful to you?
As a first episode it serve it's purpose in introducing the main characters and getting them to meet in a way that doesn't feel contrived. I was hoping for more laughs but there's still more episodes for that. I don't see the chemistry yet between her and the kid but see it with her and the Dr. But as I said it's only the first episode so here's to hoping it gets funnier and I see more chemistry.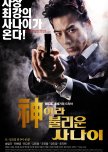 Was this review helpful to you?
OMG! This episode was so exciting but scary. Peter Pans identity is revealed and we will see the beginning of the fallout in the next episode. Why Vivian why do you have to be a trader?? Someone dies in this ep and another person almost dies. I really hate the CIS agent/ Bo Baes Sunbae! I hope he gets his in the end. Half way through this drama and I'm still engrossed with the story and main characters.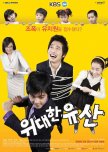 Was this review helpful to you?
For a first episode it went by fast. I laughed a lot because the kids are too hilarious and cute. Because the main character's mother's death, there were some sad scenes in which Han Ji Min and Kim Jae Won show off thier dramatic chops. I'm looking forward to the romance btn the leads cause they have good chemistry and thier characters really do not get along.
Was this review helpful to you?
Dan hee tries to get closer and break down Lee Jin Wooks characters walls. She gives him the fight he needs to not quit baseball. I like that his character isn't as kind as most second leads are known to be. Our main couple meets again and it's not a happy reunion! Oh and a new character is introduced who is looking for their long lost daughter. Who could she be?? We have 2 female characters, I wonder...
Was this review helpful to you?
Not much happens in this episode except for unfortunate meetings (for the male lead anyway) btwn the female lead and male lead. A lot of funny mishaps though. I already like most of the side characters. I just want to say that Megan Lai is a way better actress than the lead girl from Office Girls (we get expressions!) I dont see a real chemistry yet btwn Roy and Megan yet but im sure that it will come...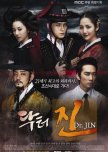 Was this review helpful to you?
I totally see where everyone is coming from by the acting of Ssh and Jaejoong but it's not bad enough to make me stop watching. The story itself is quite engaging. Lee Bum Soo steals every scene he's in. He is just amazing! Park Min Young looks like a child in the past time period. But she does have some chemistry with SSH. Her acting is good though. So far I find this drama pretty entertaining.