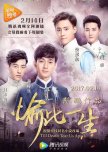 I finished watching and I must say.. WOW.
It´s a really good series, you have to watch it. It has action and everything, and i love dramas that are in ancient times. The are good actors, and the plot is just awesome. They have a good friendship but they are both in different groups so it can´t be. But they are together for as long as possible.
I really loved the series so you should watch it, it´s a really storyand my fav episode is episode 6, I mean just. wow! I loved that episode so much. the last episode was a little confusing for me (how it ended) but I really hope there will be a sequel so I know what will happen because It´s a really good series.
I recommend that you at least begin watching it and see if it´s to your liking :)
Was this review helpful to you?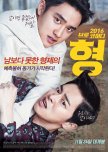 I think it was a really good movie. It´s really worth watching. It´s about two brothers who don´t have a good relationship but it gets better. They have to deal with each other after I think the older one gets out of prison.
It´s really worth watching, some might think that it´s boring in the beginning but you´re gonna have to finish it. It´s so good that i actually rewatched it the next day. I love the ending even tough it could have ended a little differently but I guess it´s to show that they truly love each other "as brothers". It was seriously emotionally GOOD, and their acting was good too!!
Now go and WATCH it!!
Was this review helpful to you?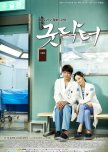 This series is much better than I thought it would be. I saw that the american version was coming out, and that's how I found out about the korean version of it. I didn't watch the american version because it was boring and it was "americanized".
So I decided to watch the original korean version (this one) and I am thankful I did. This series is so good and portrays everything really good. I finished watching this series a while ago but I keep watching it again, especially episode 13 and 20. I just love them, and I also love how they put a connection between all the Children in the hospital and Park Si On.
I would recommend this a lot, it's one of my favorite series that I still to this day just watch again for the fun of it.
And Joo Won (Park Si On) is a really good actor, he's really good at the role of someone with autism and he portrays his thoughts and fears really well. Two thumbs up! And the Chemistry between all the roles in the series is great!
Was this review helpful to you?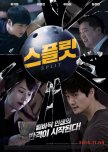 Split
0 people found this review helpful
The movie is really good, I would love for this to even become a series so that more interaction between the actors can be made. It is really great how they portrayed everything, and Lee David who played Yeong Hoon was really good at playing someone with autism. And Yoo Ji Tae who played Chul Jong, I've seen a few series with him and he's an excellent actor.
This movie is really good if you have interests in movies that involve friendship, violence, autism and Everything in between. This Movie has Everything and it's really great. I've never seen a movie like this so it was fun to get to experience it, it's just so Worth it to watch, you won't waste your time.
Was this review helpful to you?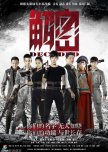 Decoded
0 people found this review helpful
This is really good, I recommend everyone to Watch it. I finished this series in two days, and I rewatched it the day after. The acting is really great, I love the main actor he's really good at playing his role throughout the whole series. His character transforms and grows up in this series as time goes.
Even though the plot and the things happening are usual for chinese series, but this is on another level. And even though it's kinda cliché and you think you know exactly what's coming, there's always a twist and it's really different from other series I've watched before.
I hope that you'll Watch it, and if you don't like it.. try watching a few more episodes and you'll find yourself unable to stop watching it <3
Was this review helpful to you?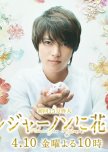 I think "Flowers for Algernon" is REALLY worth watching. I love the acting, especially the main character Yamashita Tomohisa. He is a really good actor and I love how he managed to do the role so GOOD. I think the plot is very good, It´s about how he wants to become smarter but he can´t because of his condition. I love the way the main character is so peaceful and wants to make friends with everyone and is so innocent.
There are of course complications and REALLY good stuff happening in every episode that made me wanna finish the series in one day. I really wish there would be a second season or an extra episode to see what happens next, it ended pretty good but I want to know what happens next. I love when the main character gets hurt (which happens in most films) because I love to see others reaction to it. Well, there is of course betrayal in the movie and friendship and of course love.
The thing I didn´t like was the part where he fell in love, but that´s just my opinion. I don´t like when the main character falls in love, It kind of makes the series less interesting for me. But it´s still SOOO worth watching!!!
Was this review helpful to you?