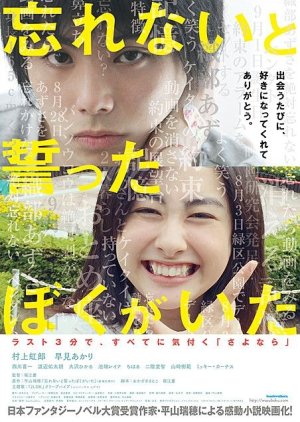 I would watch this movie again and again for the performance of the two main actors, who really delivered and made me cry more than I thought I would.
The story is meant to give us more questions (what would you do in Azuza's situation? How would it feel being forgotten?) than answers. Even if the plot of the "person being forgotten" has been used many times, I found it different here because the movie goes around the character's feelings rather than anything else. This is also what might keep you watching the movie more than once and thinking about it for days after it ends.

Was this review helpful to you?