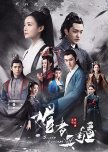 Stick with it. Free your eyes to take in the spectacle, and your brain will magically start following the intricate storytelling. And there's a magical realism to Bloody Romance
The art direction, acting and incredible sets are as breathtaking as the massive scope of the series.
The show is good but they left out all the juicy details from the novel,
I love the opening ost, and Qu chu xiao super cute, i am glad to see him main role,
The production is beautiful, the dialog economical and exceptionally well-delivered,
Was this review helpful to you?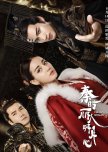 Interesting characters,intriguing and addictive story. I am going to focus more on the main role instead of the story because i fell we all the story and bo need to stretch it,
Zhang Bin Bin acting is beyond brilliant, its hard to imagine he was only 24 /25 and he overshadowed other characters,
The chemistry between Zhang bin bin and Dilraba in super strong ,
Ying Zheng has his dark side of course but Zhang bin bin made it so attractive, chilling ,i didnt know that those dark character can be so sexy , Amazing perfomance Zhang Bin Bin!!!!
Was this review helpful to you?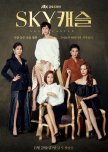 This review may contain spoilers
An exceptional show, coming from a family forced to take a degree it really hit straight to my soul. However did i only realise now the hard work and nagging paid off. At times we don't understand our parents , we thought we knew everything.
All the actors in the drama are really experienced and skilled at their craft,
Love the OST . SKY Castle has it all, and it all comes together in one polished, dysfunctional package.
P.S : I dont like Young Jae, he didnt realise there are many people who could not study nor does not have the privilege, he should be grateful :)
Was this review helpful to you?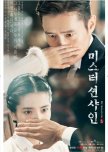 I've always love Revolutionary War drama/movies , no matter where you are or what you've become or what you do , never forget where we've come from, in the end our country needs us :)
I cried so much that i had to paused for a while and catch my breathe, I feel like i am watching an Oscar winning serial.
Writing for a TV is a skill, and not one that many have. Having to maintain pace, coherence and continuity within sharply limited six or seven-minute segments is a remarkably hard thing to do. That the writers of Mr Sunshine succeed
The show has action, creative dialogue, and maybe the most badass TV character ever in , a good political intrigue. Excellent villains. I enjoyed the strength and conviction of Lady Ae Sin's performance, the absurdity of the Japanese caricatures. A drama of cornball sentiment, humorously anachronistic dialogue, and expensive Colonial sets.
I imagine myself in the Joseon period how frightening it would be :)) Having fought the Japs.
The rough-and-tumble of Joseon life during the Revolution and brave men struggle against his own violence.
Long live Joseon, Long live South Korea!
Was this review helpful to you?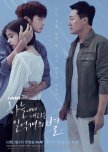 This review may contain spoilers
How can I find and put together the suitable words and write a review about one of the most iconic creations in the Drama world??
Its tells a haunting tale of love and tragedy. they are destined to be together , this is tale of revenge, but in the most subtle of ways, I love the ending just like Romeo and Juliet.
The "Drama" aspect of the drama however, is outstanding: direction are all top notch, Seo In Guk and Jung So Min chemistry is on fire !!! to me they are the best on screen couple so far :) but please dont pair them again in next dram or whatever because that would killed the flavour.
I love the part when Kim Moo-young finds out about the father and he said" I want to born again" that look , I'll never forget that look !!
Seo In Guk is my new obesession, he is a class act, :))), Had there also been an Oscar for best smouldering Seo In Guk would have walked it .
Was this review helpful to you?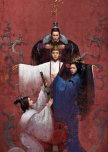 First of all i am a huge fan of Elvis Han and Ma Tian Yu:)
I don't believe there has ever been anything like Secrets of the Three Kingdom on TV. The sheer amount of quality and talent in this series is staggering. The actors (and I mean really ALL the actors), the costumes, the visual effects, the make-up: everybody working on this show seems to have wanted to make Television-history. And the writing is just phenomenal.
Watching the whole episode in one sitting blows most comparative movies out of the water, this is masterful cinema at it's finest.
Was this review helpful to you?