The website is currently undergoing maintenance. Sorry for the inconvenience.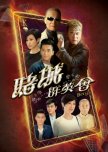 Bet Hur
3 people found this review helpful
The writing is very cheap. So many problems occur because all of the characters are so stupid. and plot. How a show about gambling and luck is compelling to anyone is beyond me.
Was this review helpful to you?