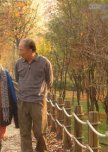 Oh My...I watched this and I cried like a baby...really touching show. I couldn't stop thinking about this drama for weeks. It really touched me.
While I did find a few questions and flaws in the story line the emotion more than made up for it. The last 20 minutes were beautifully acted.
I strongly recommend this drama, just have your tissues with you when you do.
Was this review helpful to you?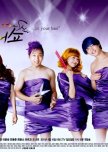 So you say you are too busy to watch a Korean Drama? And your own life is too hectic and emotional for you to invest in a drama? Then this is the perfect little getaway for you.
Simple story, light and not too heavy. Writing is a bit weak and superficial but the acting is good and the time goes by quickly. Only four episodes, easy to watch and you come away feeling like you were entertained but without any added baggage.
I believe they really could have done more with this drama, It could have easily been 8-15 episodes and we would have gotten to know the characters better. So many opportunities to develop the story more, but with only four episodes it was not possible. Still a nice way to spend an evening or two.
Was this review helpful to you?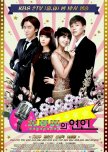 I am fairly new to Korean Dramas, I have watched some over the past few years but the past year I have started to watch them regularly and now find myself wanting more and more.
So I started to watch Trot lovers and found myself drawn to this drama because of the cast. Yes the writing was not the best, the story had some really interesting parts but was overall thin and the ending...don't get me started on that.
But as I watched this show, I became very fond of the lead character Choi Choon-Hee (Jung Eun-Ji) I have seen her of course with A-Pink but never as an actress...she was simply amazing, she stole every scene, of course her singing was fantastic, it always is, but it was her style that made this whole drama. I think that she was the perfect person for this role. Again, AMAZING! She was very good with Ji Hyun-Woo. I really liked his acting when he was being warm and tender toward her.
I do believe that this drama has rewatch value, but only for the songs and for some of the funny and or romantic scenes.
I recommend everyone to try this drama, give it some time even if just for the music.
Was this review helpful to you?