If you're still experiencing technical difficulties, please report it
here
.
Hiiiiiiiiiiiiiii,
I m from India. I watch Korean dramas and I like Hangul :)
I too watch Japanese Taiwanese, Chinese, Thailand lakrons.
Please comment your favorite K-POP or J-POP songs, so that I can pinch you ;), coz I too like them a lot :)
By the way, I do sub in viki.com from Tamil, Hindi to English
If you can teach me Hangul I will be happy .......
I m looking for good friends with whom I can discuss general topics, like music, drama, culture, places, language,  even about Software if you like too.  :)
My email Id is [email protected], good friends are welcome to my friend's world :)
:) :) :)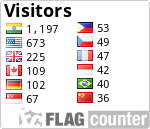 Statistics
281d 23h 45m
ALL TIME
7,132 episodes, 609 shows
29d 13h 35m
ALL TIME
472 movies
List Updates
Currently watching

2

/16

11 days ago

Currently watching

10

/16

21 days ago