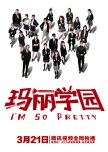 I thought this drama was just something about superficial beauty, but it's actually a bit more than that.
Story : It's pretty simple and not very surprising to be honest, although the concept itself is quite original. For me it looks like an anime parody or something like that, it's a really funny show overall, but you can also find some emotional or badass scenes in it, which really surprised me.
Multiple times they included some messages about beauty, makeup, like for example "why do you use makeup" it was pretty nice.
Characters : Acting wasn't especially great, but not that bad either, as for the characters, I didn't really like Song Shi Yao and Huang Zheng Yu, they were really average, almost boring. The antagonists were so great though, An Xi Yan is such an interesting character (you'll see why at the end aha). Lin Xi was also quite interesting.
I wish they would've developed the characters background more, especially the four queens, but there's only 20 episodes so sadly it wasn't possible...
Overall : The drama is way better than it looks, it's not something that is going to blow your mind either though. Watch it if you want something that will make you laugh and also wait for some fights and characters.
Was this review helpful to you?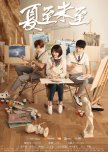 If someone asks me if this drama is worth watching I'd say yes, but there are a few points that are quite bad in my opinion.
The first half of the drama is really amazing, the youth is expressed in a really good way. There is also a lot of amazing quotes regarding the events that the characters are going through. It remains a little slow but it's not really a big problem.
The second half on the other side is disappointing. Li Xia, although she's the main lead, became quite useless. The romance between the main leads is boring and the second leads characters are way more interesting. Lu Zhi Ang and Cheng Qi Qi were probably the ones having the best development.
Also there is a loooot of useless flashbacks of things you saw two episodes before, it's too bad.
The ending was quite good, nothing really surprising but it wasn't bad.
The cast is really amazing, I'm a big fan of Chai Bi Yun but all the actors were really good and conveyed emotions perfectly.
So, I would say that this drama is really worth watching, but I wouldn't watch it again personally
Was this review helpful to you?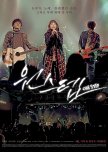 One Step
0 people found this review helpful
I'm a little bit disappointed... The story itself is great but as it is used in the movie, it's actually kind of poor.
The surface is good but the background feels empty, especially the end, feels like someone cut the movie before the real end.
Same goes for the characters background, good on the surface but really lite. For example, the fact that Sandara has lost her memory feels important but is actually not elaborated enough.
Thankfully the cast is talented so it was still cool to watch, Sandara is really touching. And for the songs well, they are absolutely beautiful and are one of the strongest points of the movie.
So, I'm glad that I watched it, although I'm not sure that I will rewatch it in a short time.
Was this review helpful to you?