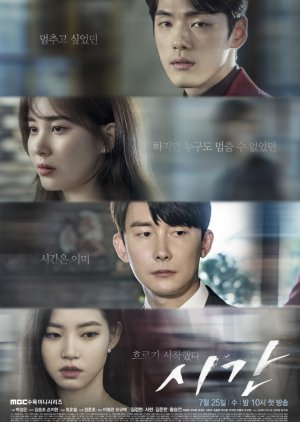 This review may contain spoilers
I'm pretty torn on this drama honestly, part of me wants to love it because dark and depressing shows are normally my go to but this one seemed highly unfair. I've only hit episode 25 and I'm not sure if I'm going to continue or not. I really don't like when shows go so far into a female revenge plot line. I've seen multiple shows do it where the female lead gets so set on revenge that she ends up treating the people who are good like garbage and that's gotten very old at this point.

Soo Ho may have not been the best guy but he sure as hell tried with what he was given after noticing his errors and near the end, she just tore him apart. Chae A was never my favorite character by any means but she slowly redeemed herself when she started acting more human and while she did do wrong regarding Ji Hyeon's sister I don't think she or Soo Ho are to blame for the death. I didn't mind Ji Hyeon at first but as time went on I started to like her less and less, the more revenge consumed her the worse her character got.

Either way, while I'm torn on how I feel about the show, I do want to say Kim Jung Hyun's acting was absolutely outstanding. He by far saved the show for the time he was on it and it's understandable why playing that character ended up taking a toll on his health. Hopefully, once he's recuperated he'll get more chances for roles in other dramas.
Was this review helpful to you?