Was this review helpful to you?
This show just gets better every time I watch it. I was totally like "DUH!" when Mok Don held the gun on Shunji. I mean come on what did he think she would do!? Point it at Bridal Mask? He is totally losing it. He will never be able to do anything good when he keeps bending to the evil powers that he works for (AKA his father). Oh well his lack of ability to be a good person toward the right ppl will just keep him moving in the wrong direction. Can't wait till next wk. Mok Don has to find out that Bridal Mask is Kang To soon or I may go crazy myself. I am rly enjoying this drama.
Was this review helpful to you?
Ah In is the best king ever! He totally told those old farts what he was going to do & to shut up about it. This is the 1st time in a period drama that I have seen a King do something like that. Granted I haven't watched that many, but they usually just skirt around issues till they get what they want. Which pisses me off. If ur the King then u should do what u want & kill any1 who disagrees...LOL! Good job of Ok Jung manipulating every1...LOL! She is good & I am loving this drama! Best period drama ever (so far)!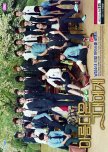 Was this review helpful to you?
Tell me who didn't know that Han Na would act that way. She is the typical selfish 3rd party. She will end up getting hers in the end anyway. Oh well I still am loving this drama b/c of the differences from the other versions. The Korean writers know how to make an alrdy done story their own. Can't wait till next wk & Tae Joon's way of dealing w/ this mess. I think the selfish, ditsy girl thing is a little over done but it adds so much to the story. Next wk come quickly!
Was this review helpful to you?
I swear this show is going to give me a heart attack. IDK what I am going to do. Lee Kang To is the bestest character ever written. I love his way of dealing w/ things. & OMG how does Park Ki Woong act like that. He goes up & down w/ this character. I love that he makes me want to hate him, but still remembers the genital side of him from the beginning of the show. ARGGGGGG! I am going crazy w/ how much I love this drama!
Was this review helpful to you?
Rly good start. I am excited to see what is going to come next. This was a very good start. I am hoping this is going to be as good as I think it is. I am not going to give anything away since this is the 1st epi & let every1 else decide how they like it by watching. I just have to say I am loving it so far.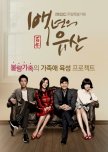 Was this review helpful to you?
No1 can hate the music from Phantom of the Opera. I think this is just cool how rl is played out in the cyber world. Good job writers for keeping me interested. I am enjoying this very much TY!
Was this review helpful to you?
I am just happy that it worked out, but I don't rly think they could have ended that badly & not be like totally criticized for it. Rly a war b/t those 2 right now, even in a drama: nope don't think it would happen. I am glad that every1 was happy, but sad @ the same time b/c Si Kyung wasn't there. I am glad that all the tears I let go of yesterday were not in vain. Yay, happy ending!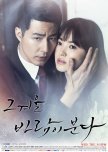 Was this review helpful to you?
Y do they always kill the sick ppl when they r about to die? Dude is dying of cancer, so y did they have to kill him like that? OMG it makes no freaking sense. What I don't get is what is Oh Young thinking? Y does she have to kill herself? She can get her surgery then be w/ her man if she wants. I guess I can understand her depression, but don't they think they r taking it a bit far? W/e I can't wait to see how the drama ends.
Was this review helpful to you?
I gave it a 10 b/c I was right. Yong Tae Yong wakes up & remembers Lee Kak's past. He was waiting for her all along. I am glad this was a happy ending even though it was a little cheesy. I still liked it. After the emotional roller-coaster I had w/ drama's this wk, I am glad this 1 didn't let me down w/ a bad ending. I can take a little cheese, I mean it has always had that quality to it b/c of the type of comedy that went on. But it still left u w/ a good feeling. Yay, another happy ending!
Was this review helpful to you?
It's moving kinda fast, but I'm still slightly interested. I will continue unless it gets stupid. Which is totally possible. The acting is kinda cheesy but it's supposed to be like a light drama anyway. I guess I can deal.