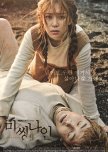 Missing 9
32 people found this review helpful
This drama was really random and unpredictable, but that's what I loved about it. I know people had mixed feelings about Missing 9. This drama, at its core, is a comedy. Never forget that as you watch. The island itself is a dark place that tests human nature. You will see common themes like Nature vs. Nurture and Survival of the Fittest. In fact, they even mention back home (Seoul) as the happy place, so it would make sense that the scenes shot in Korea are more comedic and lighthearted.
Yes, it's kind of flawed and has its plot holes, but considering the original writer dropped out and another writer had to come in and pick up the pieces, it's pretty darn good. At times it did feel like different writers were writing different parts. It would go from Comedy to Horror to Action, for example. However, in the end, I think the last scene represented the drama real well as a whole. Basically, bright and colorful, but one hot mess. Beauty is in the eye of the beholder I guess.
Was this review helpful to you?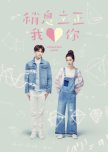 To sum this drama up, it's a sweet, simple romance filled with lots of unrequited love.  While it neither intense nor original, it was still very delightful to watch. Surprisingly, the unrequited love was not unbearable to watch (unless you were seriously rooting for the second lead).  More importantly, the pacing was really good.  The drama hardly dragged, which has been a common occurrence for dramas coming out of Taiwan as of late.  It's hard to find one with a plot that hasn't been stretched thin.  The cast was pretty great.  Some of the supporting characters were a little flat, but the second couple was pretty well developed and entertaining to watch (not to mention stole the show).  I loved the soundtrack. Overall, a solid well balanced drama that I haven't seen coming out from Taiwan in awhile.
Was this review helpful to you?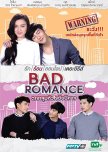 This drama starts out decent, but goes downhill by the time you get the to the end. What I did like was the main couple. The main girl (Yihwa) is strong and fierce and does not fall into the trap of the main guy (Cho). Cho has the aura of a playboy and it was fun watching Yihwa do all these silly things to investigate if he is gay or not. While the gay couple in this drama was super cute in the beginning, their relationship starts to get annoying and its hard to watch their scenes. The antagonists were also pretty lame with their dumb tricks and attempts to bring harm to the main couple and their reputation. I was not impressed, but it was fun to watch for the very limited cute scenes.
Was this review helpful to you?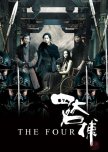 The Four
7 people found this review helpful
It has a great cast, great story line, and amazing soundtrack. The acting was good and so was the script. You sort of fall in love with the main characters and the chemistry they have with each other. At points it does get confusing if you don't pay attention (especially since there are so many characters to keep track of), but you'll eventually figure out what's going on. There were some pretty cool fight scenes. The cinematography was excellent. The movie is filled with cool shots. Most importantly, it was entertaining. Overall, a very good action movie.
Was this review helpful to you?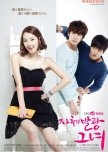 It's a light, heartwarming drama that you'd watch when you have nothing better to watch. You've probably seen the story line before, where the famous superstar falls in love with a nobody. Although it's not really original, it still manages to keep you entertained. I love how the main characters interact with one another. It's amusing to see them quip back and forth with each other. One of the main things this drama had going for it was So Yi Hyun. You just can't hate her or her character. She's just so lovable.
The drama is only 12 episodes long, so the show didn't drag on more than it should have. It was short, sweet, and simple. The ending, while it wasn't bad, it wasn't all that great either. It just felt a bit unfinished. However, I think it's the writers' way of saying that life goes on.
Was this review helpful to you?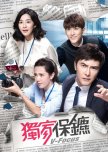 V-Focus
5 people found this review helpful
Despite the average plot, V-focus managed to keep me interested until the end. It ended up being a lot funnier than I thought it would be, especially with cute elements like K.K. (the little AI robot). While the drama did drag in certain areas, considering this drama was extended, I think the pacing was pretty decent(particularly for the first half of the drama). V-focus also included some very interesting couple pairings. I loved the noonamance in this one. Also, there was a super refreshing love triangle, which I consider a breakthrough for Taiwanese dramaworld. I also loved the soundtrack, but by the time I got to the end of the drama I was so sick of the intro song (since they play it so much for break scenes). Overall, a light and fun watch to kill time, but don't expect an amazing plot.
Was this review helpful to you?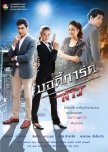 The main thing I liked was there was a strong female lead that kept the main guy in check. Also, the second/side couple was pretty cute. However, I struggled to get through this drama and found it mostly boring. It had a lot of action scenes, which wouldn't have been a problem had they not been so badly shot, edited, and choreographed. Also, it had a lot of the same old lakorn tropes, which I found myself fast-forwarding through. It did have some good moments though.
Was this review helpful to you?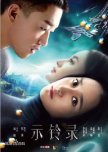 Let me start of by saying this drama is not meant for everyone. It's a modern suspense/thriller drama, with a supernatural element making it refreshingly different. My favorite part of the drama was the gorgeous cinematography paired along with the music. It gave the show some visually stunning scenes.
The plot, however, is the drama's biggest flaw. It is super confusing, especially in the beginning because you don't know the girl's origin story. The main character is a mysterious lone wolf, who seems set on helping people along her journey. The more you follow her along, the more gets revealed. You have to watch the drama for at least 5-6 episodes to give it a chance. While a romance subplot does exist, there is little emphasis on it. It wasn't a problem for me, but I can see how many people would have an issue with this. The main reason to watch this drama is for the cinematography, supernatural elements, and for the badass female lead who kicks butt!
Was this review helpful to you?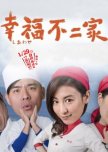 This drama is seriously underrated, most likely because it doesn't have any big names in the cast. I'm so glad I gave it a try. Shia Wa Se is a heartwarming family drama that is sweet, funny, and well paced. The writer loves to throw you off and many scenes were unpredictable. It's a light drama that's refreshingly different. Definitely worth a try!
Was this review helpful to you?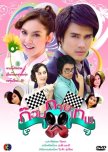 What's unique about this lakorn is that the guy is forced to marry the girl in order to pay off his family debt and save his family's honor. It's usually the other way around. The supporting characters are great. The Cupid Gang makes a really cute team, especially with how they hang out and take care of Kat like good friends. I also liked how there weren't any cat fights and annoying, screaming girls who chase after the main guy. King, the only girl clinging to him, isn't even evil like how you typically see in lakorns.
I couldn't stand how Kat is childish and speaks like she is 7 years old for most of the drama. It's mainly due to her character arc to show that she becomes a mature woman by the end. However, it's hard to look past. Also, the plot in the beginning is a bit slow, since the main couple doesn't interact that much. Things start to get more interesting once the couple is forced to deal with each other. Overall, the lakorn was pretty decent, especially if you were looking for something a bit different to watch within the forced marriage trope.
Was this review helpful to you?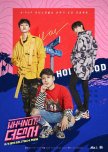 Someone decided to give these dorks their own show and I was absolutely here for it. This was part entertaining, part inspirational, partly impressive, and part second hand embarrassment. It all culminates into a pretty funny and entertaining variety show. Although the show is about dance and choreography, there is a heavy emphasis on the variety aspect of the show. You get to see the gang explore Los Angeles, shop, and deal with language barriers. The cool part about the show is that they get to meet with a lot of famous dancers/choreographers and of course there's the random celebrity appearances. The main thing I disliked was the amateur editing. It was sloppy and made the show a bit confusing. Parts of the show were also kind of a hot mess, but the boys managed to pull through in the end with some snazzy pieces of choreography. With only 8 episodes, it's worth checking out.
Was this review helpful to you?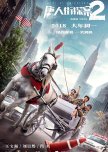 Detective Chinatown 2 is not quite as good as the first movie, but it is still laugh out loud funny and entertaining.  It still has the same classic, ridiculous humor as the first one.  Watching the main characters run around New York trying to solve a murder mystery and landing themselves in ridiculous situations is worth watching.  Add in the cast (some old, some new) and some fun music and you've got yourselves a solid good movie.  The actual storyline part of it was a bit weak considering there were a lot of characters and a lot going on, but it was still decent overall. Although this is a sequel, you do not have to watch the first movie to see this one.  You might miss out on a few jokes, but it wont affect your understanding of the plot at all.
Was this review helpful to you?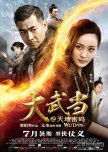 Wu Dang
0 people found this review helpful
The main reason to see this is because of the cinematography. There are some really amazing visuals and beautiful scenic shots. The movie has a ridiculous amount of fight scenes, clearly because its geared toward an audience filled with action movie fanatics. Some of the fight scenes were pretty cool while others were average. Again, it has to do with the cinematography and fighting choreography. The story line was simply, but good, mainly so the audience could focus on other aspects of the movie.
Was this review helpful to you?