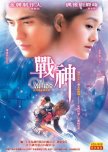 MARS
5 people found this review helpful
I had this drama in my ptw list for so long I don't even remember how many YEARS it had been since then. I finally gave it a try because of the good comments I continuously read about it. AND OMFG I LOVED IT.
There's something so true, every scene was so deep, so real, pure, overwhelming,.. I really can't describe it. I really FELT it. It was so intense.
It's an amazing drama that I would highly recommend. I think it's not for a young audience since the themes and mood are quite serious though (in the end I'm glad I watched it now and not when I was 15 or so).
I'm sure I'll rewatch it in a few years!
OST is amazing (especially the opening song just look for it I swear), acting is flawless, story is touching and real... beautiful leads is just a plus.
*Definitely a must-see drama!!*
Was this review helpful to you?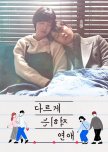 This one is really cute, I recommend if you want a filler between 2 dramas.
This is the story of a man, Chansung, and a woman Seokyung. Both are in a relationship in which they are not happy. Coincidentally, they meet and find happiness in each other.
The story is told in 2 versions, one by Seokyung, and the second by Chansung.
The first 4 or 5 episodes is more like slightly different stories, rather than 2 perspectives, then the story seems to reach a middle ground to be completed.
I really liked Chansung's version. Seokyung's was more cringey while Changsung's felt more realistic. I did not like the two-timing part but that did not seem to be the point.
The ending left me confused as it does not include total closure. Well, we can more or less guess what would happen next, but still it can be frustrating not to see it really happen. It felt incomplete somehow. I would have been looking for 9th ep forever if I did not know there are only 8 of them.
As for the music, it did not leave a deep impression, I guess it just fitted well.
Even though it is a short story and I downloaded it, I will not rewatch it.
Anyway I watched it for Hwang Chansung and was not disappointed on that part.
I used this link since Vaanathi's links are dead(?)
https://www.youtube.com/watch?v=_4obkXGlkmk
(The links are in description, you have to ddl the raw and the srt files, and name each episode raw and srt by the same name. Hope it helps!)
Was this review helpful to you?