If you're still experiencing technical difficulties, please report it
here
.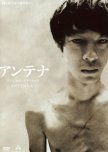 Antenna
2 people found this review helpful
Don't let the plot summary misguide you - this is not a crazy flick about S&M clubs!
Story: Okay, so we have a shy guy whose younger sister went missing years ago and the trouble is that our protagonist just can't remember anything related to the incident so he subconsciously blames himself for what happened.
There's a mild suspense weaved in the plot but a lot more gripping are various absurd, sad, sort of repulsive (if you have a weak stomach, spare yourself the trouble) and touching situations that involve the search for Maria (the name of the younger sister).
Music/Atmosphere: Perhaps the most interesting thing is that the story gradually moves into a more dream-like world. A lot of scenes are rather soundless, I don't recall any soundtrack, sorry, just wind rustling. The same goes for dialogues, they don't explain much, so it's not really an easy watch as you have to keep focused to what's going on.
Acting/Cast: There are some very demanding scenes; Ryo Kase did a superb job.
Rewatch/Overall: That depends. As I've said, there's mild suspense and once you know what's going to happen, the value of a mystery plot lessens. If I rewatch a film, it's usually for the 'feel' of it not for the plot anyway.
Was this review helpful to you?