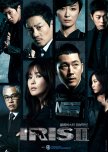 IRIS 2
3 people found this review helpful
I'll start it after I watched the first season, the second season I was amazed to better
After watching the first season left many open questions like: Who is Mr. Black at Pac Sun or only related to Iris, and many other questions that we received a second season.
Simulations were excellent really great similitude chose the second season each player play very well especially editors who worked on the series made ??it very interesting and suspenseful!
I loved the romance was a son of some simulations than in the previous season that often just annoyed me.
Action sequences were excellent with a combination of speech and Romance
Hope to have continued for another season :)
Was this review helpful to you?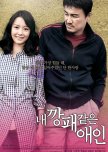 Wow just wow one big movie so beautiful and I just excellent words Ann!
Powerful combination of aggressive Genere is a crime (gangster) and he liked the least aggressive strong combination excellent movie, a woman falls in love with a gangster story moves to her next and all that develops sons Vach simply superb, superb cast all a great game!
The music just fits excellent atmosphere of the film.
Hope you enjoy the movie like me :)
Was this review helpful to you?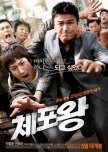 Wow just wow great one excellent movie I have no words, at first I was against watching the movie I thought it was just a waste of time, but after I started watching it I was amazed just how great this movie! , The film shows us a very beautiful scenes segments that can knock you laugh and some dramatic scenes that can enter your heart and feel what the character is experiencing.
I loved the rivalry was Ben Lee Sun Gyun and Park Joong Hoon but during the movie we see, but they befriend and become friends at work
Game of the players simply superb, excellent music I have no complaints
Movie is worth every minute of your time: P
Was this review helpful to you?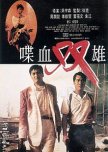 My First Review!!
An excellent movie plot to me a few words of this plot draws the viewer to the series even though she is very old, there is a big difference plots new movies coming out now about this kind of stuff why? Most new plotline focused films at 90% talk and 10% action
And in this movie All Make 90% crazy action scenes action and beautiful scenes and 10% talk.
Come to teach us an important and good friends is important in life.
Play great players and did all the work to the best possible.
The music was excellent.
Final score 10/10.
Was this review helpful to you?