If you're still experiencing technical difficulties, please report it
here
.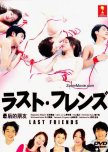 This easily ranks as one of my top favourite dramas to date. Reading the synopsises I found online at the time I went in not expecting to like this at all but I easily got addicted & ended up watching it in one go.
It is a very interesting & well thought out human drama with a very solid story. The acting on all parts is really good with each one suiting their role perfectly. I especially enjoyed what Eita brought to the drama as well as Nishidiko Ryo. The later did an amazing job considering the complexity of Sousuke's character.
I also think the insert song "Prisoner of Love" by Utada Hikaru & the opening credits suit Last Friends perfectly. Tying everything together from start to finish.
The only downside is the special as most of it was re-caps except for the start & end. I would have personally preferred a proper special. There's only really about 10 minutes of new footage.
Overall though I feel this is definitely not one to pass up if you enjoy slice-of-life stories!
Was this review helpful to you?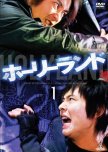 Holyland
11 people found this review helpful
Extremely solid story. Beautiful script, great acting & very unusual score. This felt completely different from the usual JDramas I've seen before. Completely underrated if you ask me! Seriously; I hadn't seen something this good in a long time!
The only reason it doesn't get a higher rating is I feel the ending is a bit too abrupt as it literally just ends which sort of threw me off. But if you can look past that it really is worth watching.
In comparison it's Korean equivalent does not match up at all! If you were to pick one I'd say start with this version first.
Was this review helpful to you?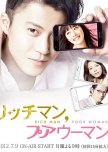 Went in not expecting a whole lot but came out feeling refreshed & happy!
Totally enjoyed this one despite having reservations about the female lead. Both Oguri Shun & Ishihara Satomi did an amazing job in this Drama.
Rich Man Poor Woman was cute, funny, sweet & extremely endearing with a great score & OST. It's one of those Dramas that re-uses the same songs throughout & I know some may not like that but personally I feel it binds everything together thus helping maintain the mood. I think for me; that's what really made this Drama stick in my mind.
Plenty of problems. Typical Japanese style non-romantic kisses; random jumps in the story, not really anything earth-shatteringly new either as far as story goes & plot holes the size of mountains but somehow I just don't care one iota!
Definitely recommended if you're feeling a bit down, tired or sick.
Was this review helpful to you?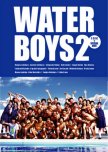 Wow this drama is fantastic; really upbeat from start to finish with a very polished feel. It felt like a lot of thought went into it. I just loved the little animations in the opening & ending credits. Normally I skip over the credits after a few times but I watched it each time right to the end. Fukuyama Masaharu's "Niji" song fits so well with the overall mood as well as the shots in & around the school.
The cast is a perfect fit too. Ichihara Hayato is great in this. He's such an enthusiastic actor. He brought a lot to Eikichi's character & made him very endearing to watch. This drama is such a great tale of optimism, perseverance, growing up & learning to work with others. Every single episode is entertaining & meaningful.
There's no need to watch the first movie, drama or final movie to enjoy this. They are completely unrelated other than having the same theme as a base.
I skipped the first series just because I wanted to watch something I hadn't seen with Ichihara Hayato & was only going to check out a couple of EP's before I had other stuff to do but I was hooked from the first episode & just couldn't stop unless I really had to.
As much as I would have loved to see more the ending suited the mood of Water Boys 2 perfectly. This is how feel-good dramas should be. I really wouldn't change a thing. Well maybe I would XD. I'd add another 20 episodes LOL!!!
Was this review helpful to you?
Beautiful & evocative movie with a great piano OST & Ending song by Ah Shin (Mayday); Eternal Summer.
The story is somewhat slow but everything is expertly tied together with great acting by the three leads & is worth watching for the stylish cinematography alone.
Warning: BL/Gay themes. Some nudity.
Was this review helpful to you?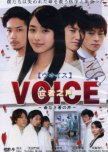 Voice
4 people found this review helpful
This is a great drama for those who want something a little calmer to watch, with a solid plot, a good sense of humour, a good dose of friendship mixed in & without blood, gore or organs.
I got a very peaceful feeling while watching it & the score is also fantastic. I especially love the opening sequence.
Eita's acting is very good in this one; I feel it really shows off how versatile an actor he can actually be. Could have done with a tiny bit more development but overall worth watching. :)
Was this review helpful to you?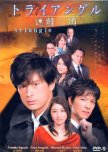 Triangle
6 people found this review helpful
This is by far one of the best mystery JDramas I've ever seen. Often overlooked which is a great shame. Don't miss this one out! There are some amazing twist & turns with a very solid plot. Overall good acting with only one or two so-so characters but easily overlooked.
There is really only one main theme running throughout the entire drama stemming from one main event that happens in the past but it manages to never be boring. I watched Triangle in practically one sitting. I just couldn't tear myself away. Each episode seemed really short even so it was the standard 45 minutes!
I'm so glad I didn't ignore this one. I can't recommend this drama enough. Definitely worth the journey though & completely surprised me.
The OST is seriously amazing too! I listen to it all the time. Great for having on in the background while working.
Was this review helpful to you?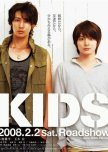 Kids
3 people found this review helpful
Underrated movie if I've ever seen one not perfect in many respects but nonetheless worth watching! Sure some things could have been better explained but then maybe it would have taken some of the mystery away from it.
Watch it, even if it's just a certain bridge scene. Overall excellent with solid acting & very touching!
The music is perfect for it too especially the ending theme by Makihara Noriyuki (Firefly ~ Boku wa Ikite iku)!
Was this review helpful to you?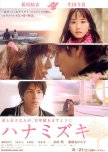 I see a lot of people didn't enjoy this but in my humble opinion it is worth a shot.
Not a lot actually happens if I'm honest; but even so it manages to carry itself for a full 2 hours. It's a very simple story about love & life getting in the way.
I am not a huge fan of Ikuta Toma but his acting is really good here & I think he suits his role perfectly. Aragaki Yui as Sae is also lovely to watch & listen to, she has a really soothing voice which helps with the overal tone of the movie.
Not 100% sure what to take away from it but all in all not a bad watch if you have nothing better to do.
Was this review helpful to you?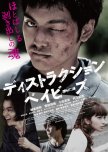 The violence was really uncomfortable to watch & it is nearly impossible to empathise with any of the characters. I think that was the intended point according to reviews I've read but not sure of the purpose for this. Also I read that it was supposed to comment on Japanese society but unsure what exactly said commentary may be! Maybe the odd glimpse during the shopping district fight scene regarding the voyeuristic nature of society or the overall disparity of youth. But even so; I'm really unsure if that is it or as to what else it may be.
There's no reason given for any of the characters motivations either. I'm guessing Suda's character is just chaos in general & to feel superior, but why? Nothing is even hinted as to why he's so unsatisfied & the same applies to Taira, he's just someone who beats on anyone he can. Because? Well we never actually find out. Nana's character is just sort of dragged into things; but she's not likeable either & again we barely discover anything about her.
Basically it's just a movie with violence for no rhyme or reason!
Acting seemed good with everyone putting their all into their respective roles; even Komatsu Nana which I find questionable at the best of times. But besides that, there's absolutely zero I could take from this other than the feeling like I wasted my time!
I found this to be an extremely uncomfortable & headache-inducing viewing experience! I especially had trouble with the score/soundtrack. It is frenetic & an assault on the ears but I feel like it suits the intended style of the movie so it has that going for it!
Watch at your own risk.
Was this review helpful to you?