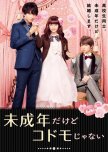 Story: The story is very light and It's really funny especially when they are mentioning western celebrities (you'l get me if you watched it) . You can actually learn morals in this movie just don't get fooled with the title, it's really misleading.
Acting: The cast is amazing Especially the lead girl she nailed the childish yet pure character so hard. about the male lead i didn't like him at first but then his character grew into me as the movie goes on.
Music: The Soundtrack of the movie is awesome. Hey Say Jump: White Love will play at the ending credits.
Rewatch: Yes. If you're having a bad day. I'm pretty sure this Movie can make you smile.
Was this review helpful to you?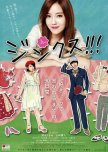 Jinx!!!
1 people found this review helpful
Story: I saw some people say that he story is too simple but for me the plot being simple and just conveying its message make it wonderful. You can sometimes relate yourself to the happenings cause it's simpleness makes it possible to happen in real life.
Acting: What can you expect from Kento? Of course he nailed his character again even before he became so famous. About Hyomin she tried her best even though sometimes it still look awkward. I really find it awkward when Hyomin is Crying in a drama or movie.
Music: The OST is awesome It's hits right in the heart <3
Rewatch Value: this movie is good to be re watch when you want a mild story telling movie, no exaggerated plot twist just a simple movie telling you a story of three persons involve.
Overall: I really recommend this movie. I watched this 3 years ago and I still can remember the whole story. That's the impact off the movie for me.
Enjoy watching
Was this review helpful to you?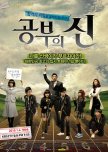 Story: The plot of this drama is based on Dragon Zakura. I really find it amazing how the drama encourage student to study. It's rare for a drama to have a plot where they have studying as a main topic. It doesn't show strong romance genre.
Acting/cast: The main cast where amazing especially the ones who play the students from the special class. They are young and yet they pulled of their characters. Special mention to Park Jiyeon who played the role of Na Hyeon Jeong. Her character development is well showed in the drama, from bubbly innocent girl to cold one.
Music: All I can say is the OST fit the drama scenes
Rewatch value: Well when you feel like geting sick of studying, you can rewatch this to remind yourself how important studying can be.
Overall: It's a good drama for all ages.
Was this review helpful to you?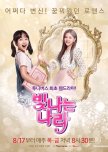 Story:
The story is about a grade school er, Nara who want to grow up fast in order to get the attention of his crush who is in high school. The drama revolves around Nara finding a magical make up where she can transform into Bitna (her older version,16 years old).
The story is entertaining because it shows how she catches the attention of her crush and start being greedy on using the magic make up.
Acting/Cast:
personally I find their acting childish because that is how its suppose to be. Shining Nara is a show targeting kids as their viewers they tried to make it mild as possible for kids to digest it.
Music:
The music is used are OST from popular dramas like Goblin, INAR and etc. Also song from idol groups like twice, Apink, Dia and etc
Rewatch value: I actually rewatched this like 12 times already. I really find it entertaining even tho the story is not deep. you'll get hooked to Chaeyeon(Nara) and Eunchae's(Bitna) charm in the drama.
Overall: It's Very cute please watch it.
Was this review helpful to you?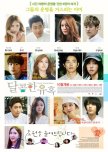 I just watch 5 episodes. I did watch episode 6 but I didn't like it that much.
"Baby Good Girl"- The story is so cliche but we can all see the moral of the story.
"Black Holiday" - Moral of the story: Nothing in life comes free or easy.
"Only for You"- Don't forget the who you are while reaching your dreams.
"Reborn"- Moving on is hard but you know you've become strong when you've come to live happily after it.
"The Recipe of Love" - You're revenge on someone can also be you're karma. The lead guy want to have revenge on those who make his career fall. he uses the wishing app to have revenge and end up having Boram as the one to help him do it. He fall in love with Boram but in the end Boram is someone who cant be with him.
Was this review helpful to you?