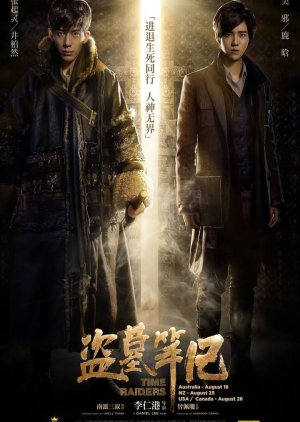 The bromance in this series is so good!

Both leads are gorgeous and as always the franchise brings mystery and tons of action and emotions.

This starts as an origin story and then gets pretty complicated but I feel like it does justice to the books. And if you want to watch Lost Tomb 2 current season, then at least watch this or the last season with Yang yang and Yi Feng. Otherwise, you might be clueless about the characters.

Luhan played Wu Xie more nerdy than Yi Feng and Jing Bo Ran played Qi Ling more angsty and emotional than Yang yang but that's because Qi Ling is more a mysterious character in LT 1 whose motivations are entirely unknown but Time Raiders Qi Ling is a full fledged protagonist.

Anyway I thought the graphics though nothing extraordinary were done well.

And a truly engaging plot as always.
Was this review helpful to you?