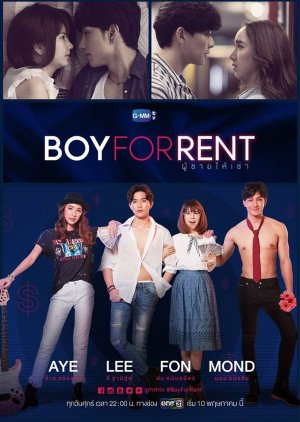 I don't know you can say I have questionable taste lol but I absolutely loved this one.

Is it perfect? Hell no. There were many serious things happening with not so serious ramifications which usually bothers me but with BFR somehow it felt right for the light romance feel. Because the focus of the drama was not those things but the romantic and sexual tensions between the main characters and they did such a great job of making me feel their chemistry and their bond.

I honestly loved watching both the couples but I do have a slight preference for Badz (Mond) because that guy is just a tall baby XD how can you not adore him! But seriously it's a slow burn with not that much skin ship but when it happens it's hot. Because their bond doesn't feel fake you end up rooting for them.

And again, like I said this show is more guilty pleasure romance but still has a good script and the story doesn't get boring.

All in all one of my faves!
Was this review helpful to you?