MY YOUTUBE CHANNEL: https://www.youtube.com/channel/UCQl_Cq1-yFSAhy5snJJ2gnw?view_as=subscriber  <
K-Dramas/K-Pop/Anime ruined my life...

Hi!! I have been a fan of K-Dramas since 2016 and I am an old fan of Kpop/Jpop/Jrock, Anime and Manga.  
 I tend to judge a drama based on the first-four episodes before deciding to drop it or not.I prefer korean dramas than others Asians Dramas, but I already watched some of them.  I love Rom-Com and it is what I watch the most, but my favourite genres in everything are: Thriller, comedy, action, psychological and horror.
DRAMAS:
My first and favourite Kdrama is "My girlfriend is a Gumiho" <3
My favourite Jdrama is "Todome no Kiss", my love Yamazaki Kento <3
Some of my favourite Characters:
Lead Characters from Welcome to Waikiki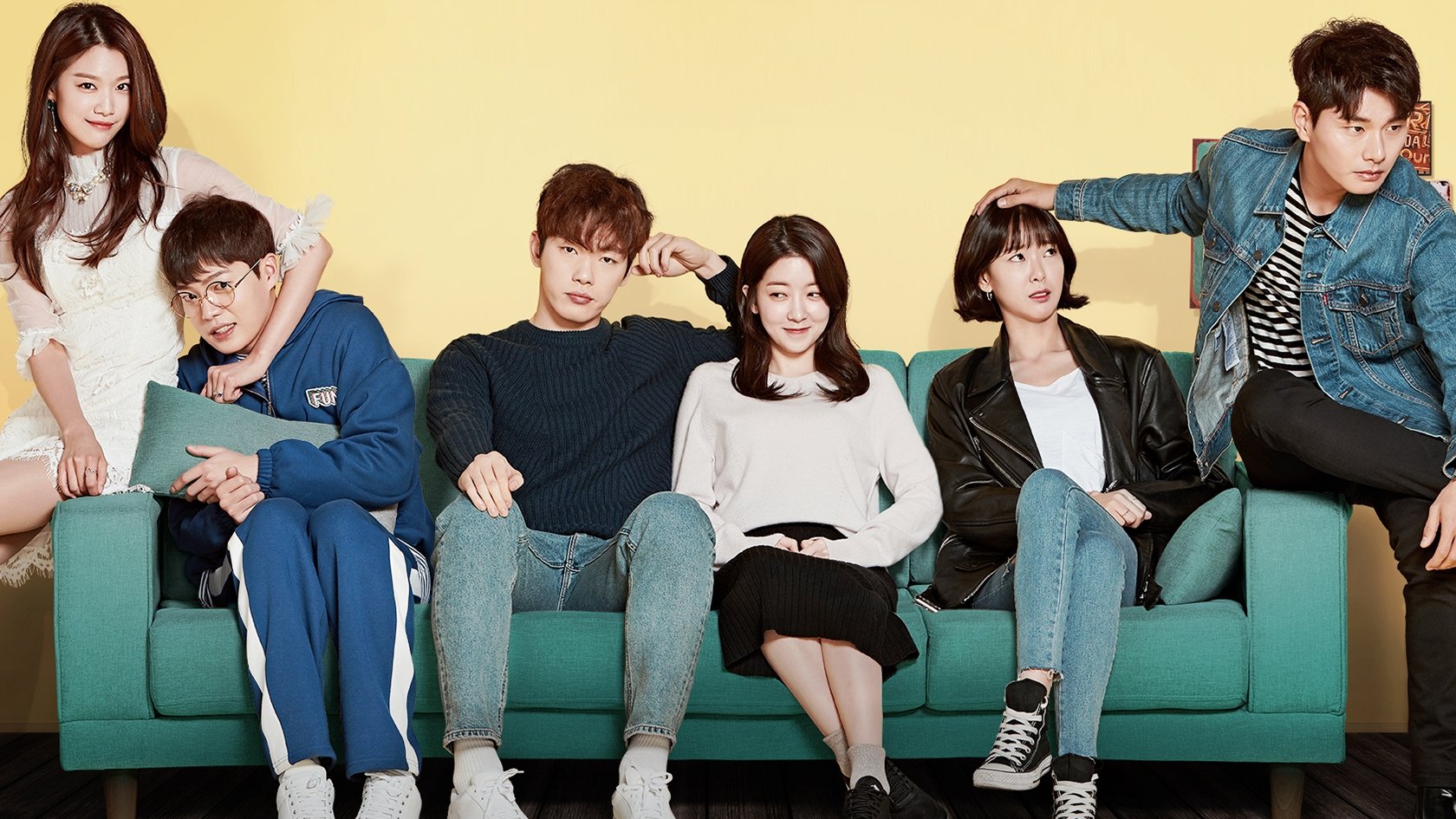 mainly Lee Joon-Ki ( Lee Yi-Kyung)
Grim Reaper (Lee Dong-wook, Goblin)
 Yoon Ji-Ho, Yeon Bok-Nam and Woo Soo-Ji (Jung So-Min, Kim Min-Kyu, Esom, Because This Is My First Life)
Mi-ho (Shin Min A , My girlfriend is a gumiho)
Jung Hyun-Soo ( Dong Ha, Suspicious Partner)
Baek In-Ho (Seo Kang-Joon, Cheese in the trap)
Kim Bok Joo (Lee Sung-kyung, Weightlifting Fairy Kim Bok Joo)
The Team lead (You're All Surrounded)
Park Soo-Kyung (Ye Ji-Won, Another Miss Oh)

Doo Chil-Seong (Jang Hyuk, Wok of Love)
L (Yamazaki Kento, Deaht Note 2015)
Lee Yang Hwa, Gu Dong Mae and Kim Hui Seong  (Kim Min Jung, Yoo Yeon Seok and Byun Yo-Han, Mr.Sunshine)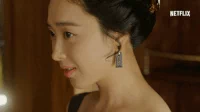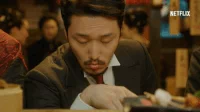 Kang So-Bong and Nam Sin III  (Kong Seung Yeon and Seo Kang Joon, Are you human too?)






Best couples/relationships:
Grim Reaper and Sunny/Goblin (Goblin)
Cha Tae-Woong and Mi-Ho (Lee Seung-Ki and Shin Min-A, My girlfriend is a Gumiho)
Nam Se-Hee and Yoon Ji-Ho (Lee Min-Ki and Jung So-Min, Because This Is My First Life)
Jung Joon-Hyung and Kim Bok-Joo(Nam Joo-Hyuk and Lee Sung-Kyung, Weightlifting Fairy Kim Bok-Joo)
Kang So-Bong and Nam Sin III  (Kong Seung Yeon and Seo Kang Joon, Are you human too?)
K-POP
I'm a fan of many kpop groups! My ult groups are: Bts and Exo. (I'm a Army-L) xD
I'm also a big fan of the J-rock band "One Ok Rock" :D
My favourite male groups:
(Name/Favourite Music/Bias)
1- BTS & EXO (Blood sweat and Tears)- V [Utt] / (Ko Ko Bop/Monster/ Love me right)-Chanyeol, Kai, Baekhyun
2- Stray Kids (District 9) - Felix, I.N
3- BigBang (Fuck it) - G-Dragon
4-  Monsta X (Spotlight) - IM, Wonho 
5- Day6 (I wait) - Jae, Young K (Brian lol)
6- Seventeen (Thanks) - Woozi
7- BtoB (Movie) - Ilhoon, Sungjae
8- Pentagon (Shine/ Gorilla)- E'Dawn, Kino
9-NCT (Boss/ Baby Don't Stop) - Taeyong, Lucas, Mark and Yuta  
10- Shinee (Married to the music) - Taemin, Minho
11- GOT7 (Hardy Carry) - Jakson 
12- Ikon (Love scenario) - Booby 
13- VIXX (Rock Ur Body)- Leo, N
14- Winner (Island) - Jinu
15- JBJ (Flower) - Kenta  
16- Highlight- (Can be Better)- Yoseob  
17- Super Junior (Magic) - Heechul
18- Wanna One (I.P.U/Enegeric) - Daniel
19-  B1A4 (Roll')- Jinyoung, Sandeul
20- The rose - (Baby) - Woosung
21- Bap (That's my Jam) - Yongguk
22- Infinite (Bad)- Sungyeol, L
23- Block B (Yesterday) - Zico
24- SF9 (Mamma Mia)- Taeyang and Zuho 
25- Shinhwa (Throw My Fist)- Eric
26- NU'EST (Face)- Aron  
27- TVXQ (Something)--
28- Astro (Baby)-Euwoon and JinJin
29- CnBlue (Shake)- Jung Yong Hwa and Lee Jong Hyun
30- Golden Child (Lady)
31- N.Flying (Hot Potato)- Kim Jaehyun   
32- The Boyz (Giddy Up)- Hwall
33- JBJ95
34- Noir (Gangsta) -Seunghoon
My favourite female groups:
(Name/Favourite Music/Bias)
1- Sistar (I Like That/ Shake it)- Hyolyn 
2- Twice (Me Likey) - Sana, Dahyun, Tzuyu, Momo, Jihyo
3- (G)I-dle (Latata)- Soyeon
4- Exid (Lady) - Hani
5- Red Velvet (Red flavor) - Joy
6 - BlackPink (As if it's your last) - Lisa
7- 4Minute (Crazy) - Hyuna
8- 2NE1- (Goodbye) - CL
9- F(x) (All mine) - Amber
10- CLC (I like it) - Sorn
11- Loona (Eclipse)- Kim Lip and Choerry
12- WekiMeki (La La La) - Yoojung 
13- HelloVenus (Mysterious) - Nara
14- AOA (Good Luck) - Jimin
15- G Friend (Rough) - Eunha and SinB
16- Bolbbalgan4 (Fight Day)--
17- Girl's Day (Ring My Bell)- Hyeri 
18- Mamamoo (Yes I am) - Hwasa
19- Wonder Girls (Why So Lonely)- Sunmi
20- Brown Eyed Girls (Kill Bill)- Gain
21- Girl's Generatin (Party)-  Taeyeon  
22- Dreamcatcher (Good Night)- Sua
23- Gugudan (The Boots)- Sejeong
24- Pristin (Wee Woo)--
25- Fromis_9 (Heart To Heart) --
26- Lovelyz (That Day) -- 
27- Khan (I'm your Girl?)
OTHERS:
-Triple H
-Kard
-Akmu
-Hyuna
-IU
-Hyolyn
-Jay Park
-Dean
-Gray
-K.Will


ANIME
I'm also Otaku!
My number one anime is Attack on Titan for ever!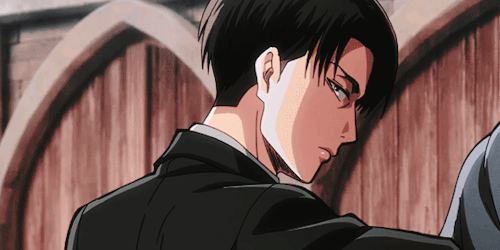 Btw, I love Levi
Others animes that I love:
- Tokyo Ghoul
- My hero academia
- Darling in the FranXX
- Mirai Nikki
-Kyoukai no kanata
- Akame ga kill
- Kabaneri of the Iron Fortress
- Charlotte
-Avatar:The last Airbender
-Gakusen Toshi Asterisk
-Tonari no Kaibutsu-kun
-Akatsuki no Yona
- Elfen Lied
- Kamisama Hajimemashita
- Another
- Ansatsu Kyoushitsu
- Re:Zero Kara Hajimeru Isekai Seikatsu
- Your lie in April
- ...
Well, I don't want to put this list more bigger, I have watched more than 100 animes xD
BYEEE!! <3
Statistics
113d 20h 18m
ALL TIME
2,941 episodes, 181 shows
4d 14h 26m
ALL TIME
59 movies
List Updates
Currently watching

24

/32

15 days ago