Tawipob
1 people found this review helpful
To be honest, it's like a lesser version of bpoop phaeh sanniwaat. The story is okay, but sometimes it felt like they made Manee way too dumb. If she comes from the future, they could've at least given her a bit more intelligence and make her stand up for herself, but she just seemed thick-headed at moments. Also, she behaves very immaturely and often is monkey-like in her actions, which made it hard for me to relate to her and get into the story fully. There were also a few episodes that were based off of one little misunderstanding and it was blown out of proportion. Thep was about as emotional as a chair, but then suddenly was able to show expressions at certain moments. I do like the poker-faced guys though, so I didn't mind that.
The actors did what they could with the script, I understand it's really hard to act as if you're in another time at another place, but they did well.
It's a good lakorn though, don't misunderstand! If you wish to watch a good romance, just skip the parts where they talk about work and the parts in the future. It'll help you get through it when it starts to look dull.
Was this review helpful to you?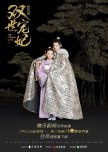 This review may contain spoilers
+ the main girl sticks up for herself
+ poker faced hot guy that likes getting it steamy
+ good story
and then...
- original Tan'er acts dumb and is thick headed
- ending is weird and rushed
- plot holes
- she keeps screaming
- servant girl is irritatingly stupid sometimes.
I really wanted to drop it after episode 19 or something, but I kept hoping.
I would recommend going into this with zero expectations and a bit of background in C-drama's, you'll appreciate it way more.
Was this review helpful to you?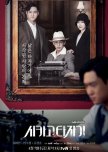 Chicago typewriter is the name of a gun that makes the sound of a... you guessed it: typewriter.
That's probably why it felt like I was being hit with bullets of emotion throughout this drama.
I felt humorous, I felt sadness and at the same time- my heart ached. The bond of ones previous life and the strength of a promise. The fight for freedom and the barriers of love. This drama reminds me of Mr. Sunshine and I enjoyed that aspect of it. After watching that drama and seeing the ending of it, I thought I would never find one that would have such an impact on me. And here we are.
If you liked either of these drama's, you should watch the other one for sure. If you are doubting whether or not you should watch this drama: please do.
I personally enjoy a story with a lesson and I felt like I learned a lot. That being said, I need happy endings... so here's the little spoiler you might need...: don't worry, the ending won't rip your heart out of your chest.
Was this review helpful to you?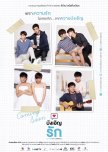 This review may contain spoilers
So I just finished this series and created this account just for this.
Until the episode before the last everything is okay. But then in the last episode everything rushes to an end and things will even leave you with a heartbreak. My advise to you is to just focus and cheer on the main couple and the drama will please you.
SPOILER COMING UP NOW:
I hated Tin and Can's ending, it left me heartbroken. The other ships weren't even clear to me, except for Pete and Ae of course. They could've done way better on this, I'm dissappointed and left with may questions.
Was this review helpful to you?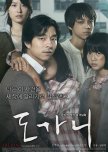 Silenced
0 people found this review helpful
Watch it, but watch out!
This movie has a lot of darkness. It goes places I didn't even know child actors could go.
I am a person that can watch horror movies without even flinching- I mostly laugh during them. This is one of the very first times I actually felt scared to my core. I was mad and terrified for the children. The movie has had a positive impact on South-Korea and I'm glad it did. It addresses something that has occurred a lot of times.
Due to the fact that this movie was so strong, I'm giving it a low rewatch value, I couldn't do it again.
Watch it, it has a very strong lesson that you want to have learned in your life.
Watch out, if you're not 18+ you might want to wait. I'm not talking about the sexual content, I'm talking about having a strong mentality. The things that are going to be thrown at you, are very heavy, so make sure you can carry them.
Good luck!
Was this review helpful to you?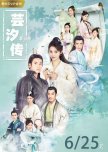 This review may contain spoilers
Don't worry, I wont spoil it for those of you who haven't watched it yet. I just happened to notice a lot of reviews saying that they didn't like the open/sad ending. Now they're heartbroken.
To those of you who only want to see a happy ending: don't worry it's a happy ending, I'll explain it below. First, watch the series and then come back for this review. Don't cry!
*SPOILER*
It is understandable that many people are confused about the ending. One thinks that Yun Xi is dead and the Duke is imagining her on the peach blossom field. The other one thinks she's alive because of the bracelet.
the thing is; this drama is based off of a novel and in the novel she survives, because of the power inside the bracelet. She survived it, but QX Shao tells the Duke that she died. He did that out of jealousy- he wanted to fool him. Yun Xi, however, goes to the Han family to recover from her wounds and then is taken by QX Shao to the Plum fields. He does not want to let her go and Yun Xi rests assured, knowing that her husband will definitely visit the fields and find her. And he does. That's why it's a happy ending.
The only scene that I can't explain, is the one where Shao cries over Yun Xi and tells her he has put her blood in the herb valley. He must've known that the person who took the bracelet from him, was Yun Xi's sister, otherwise he wouldn't have looked at the person with a smile, right? I think this is where the novel clashed with the drama. It caused quite a bit of confusion.
Hope I healed a few broken hearts out there, make sure to read the novel online!
Was this review helpful to you?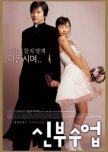 I'm not someone who likes your regular cheesy and fluffy romance movies. This drama gives you a handsome, religious guy who wants to become a priest and he falls in love with a sassy non-religious girl (your average troublemaker). This makes for some funny scenes and an overall comedy. The movie is very light on the heart and definitely a recommendation if you're feeling down.
why I didn't rate it a 10:
*small spoiler alert*
they didn't kiss at the end, I found that necessary.
and
The girl was a bit dense at one point, which had me frustrated
Was this review helpful to you?