The website is currently undergoing maintenance. Sorry for the inconvenience.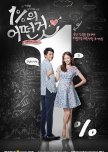 This show is such a little gem, I'm really surprised it's not more popular. I think this is the only drama where every episode was uniformly satisfying. I loved everything about this series: the romantic leads with their amazing chemistry, the realistic conflicts that were never allowed to drag on forever, and the overall sweetness.
One of the things that I love about this drama is how satisfying equal their relationship is. While the male lead is pretty rich, his lady is never overawed by it, and he doesn't use his wealth to overwhelm her either. And I can't say just how satisfying to watch a drama with leads who seem to genuinely like AND LUST after each other. Trust me, you won't find any fish kisses or pained expressions in these kiss scenes [Heirs I'm looking at you] I never understood why so many female leads in korean dramas look as though they are just enduring the kisses. It's a real buzz killer, one that is thankfully absent in this drama. Overall I highly recommend this one if you are looking for a sweet, cute love story with great rewatch value
Was this review helpful to you?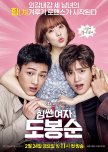 This is a classic example of an average drama redeemed by a great cast. SWDBS had serious plot issues: whole plotlines were improperly developed, stunted or abandoned sans resolution; many main characters were seriously two dimensional; the humor was (literally) crappy at times; and there were too many unnecessary storylines/characters unnecessarily taking up screen time that could have been better utilized fleshing out the main characters and their motivations. I'll confess I skipped whole sections even in my first run through and didn't feel like I'm missing anything.
BUT..... (and this is where the drama rocked) the charismatic cast, ESPECIALLY HYUNSIK (more on him later) took what they had and RAN with it, leaving me giggling, squealing and marathon-ing the episodes (along with multiple replays of probably every scene with Hyung Sik/ CEO Ahn)....
Min-Min and Bong-Bong made me feel like kawaii hearts were flying off my screen every time they came on despite one of my pet peeves in a romantic pairing: one partner being noticeably more invested in the relationship than the other. Though Bong Soon makes up for it somewhat in the penultimate episodes, I was left with the feeling that the romantic balance was off. Which was especially sad because the losing half was my main reason for sitting through this drama.
Which brings us to this drama's STRONG point as far as I'm concerned: A heart-melting, squeal-inducing, cuddle-worthy PARK HYUNG-SIK as the strongly individualistic and swooningly vulnerable Ahn Min Hyuk. I've had a soft spot for him since his Heirs days (he and Woo Bin redeemed that otherwise cringe-worthy drama for me) and his performance here has made me want to try Hwarang, which I'd dropped after the initial 10 minutes. If he continues like this Hyungsik could end second only to Ji Chang Wook in my heart's (giant) kdrama soft corner. He still has a long way to go before he even comes close to JCW's triple crown (Healer-K2-Suspicious Partner) splendor, but I'm cautiously looking forward to his next project.
Was this review helpful to you?