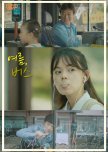 Short Film!!! So let's keep the review short! It's a sweet nice soft short film with little to no story at all.
Slice of life.
I think it was made for the purpose of public welfare, maybe to preach humanity and honestly it's done very well!!
Background music is the best part of the film, it plays well with the concept, it even makes you cry out of joy!! It's none other than our Hyehwadong......
Just spare your precious 15 min of your life and live this beautifully done feel good short movie (maybe an ad).....
Nothing to hate, so realistic, maybe some people might feel lack of storyline but again it's a short film, what more can we expect within this time span!!
The feelings we experience while watching is more than enough to compensate for the story!!
Was this review helpful to you?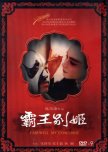 MASTERPIECE!!!!! FABULOUS!!!!! BEAUTIFULL!!!! wonderful movie indeed!! shown history of China in a most realistic manner...... It's an arthouse film and i recommend people to get some prerequisite knowledge regarding the history of China and most importing Pekking or Beijing Opera Culture so that you won't miss on any details, although you can yourself understand the history through movie but for that you must know something about visual storytelling and must notice dialogues & incidents with timeline, for e.g. Japanese colonization, Nationalist Party in power, emergence of Communist Party, Mao Zedong era, Cultural Revolution, Props, and so many minute details that i could tell you but it would be too much for here!! Social issues raised in the movie were way ahead of its time especially for a country like China.
If you could gather the brief information about the topics i mentioned it would be sufficient to understand the movie.
At last i would recommend this movie to everyone out there who has a bit of slight interest in such movies and i would be more than happy to help you out in clarifying the movie further :)
Was this review helpful to you?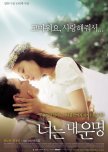 Honestly, i don't know how to express myself but it just made me feel awkward, it was a sick movie but IN A POSITIVE WAY.
Definitely, it's not an easy watch for everyone but still i loved the movie (it made me cry TT). These kind of movies are very rare to find........
I want to put my opinion that i think the movie does not completely intend to educate us about HIV as we can see from some instances that even the doctors themselves were not completely educated about the HIV (don't worry not a spoiler) and i think that's because the context of the movie was based on the late 20th century when the research was still going on and was considered taboo. (Sorry!! these facts hold no credibility, i randomly made them up just to explain what i mean to say).
Instead, i would say it mostly focused on miserable life of prostitutes and AIDS was obviously a most probable consequence of prostitution.
Cinematography, Pace, Acting were nice.
IMO it was a really good movie which shed light on some serious issues while at the same time delivering us some serious romance plot. (maybe sick love for others, but not for me TT)
Was this review helpful to you?