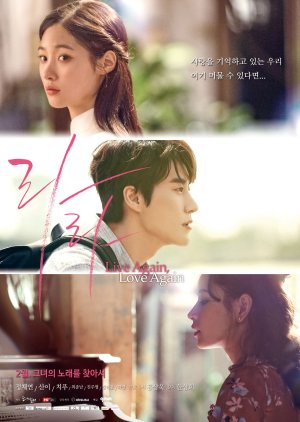 "Live again love again" maybe had a good story. However, the presentation of it was so messed up that eventually it got lost between the lines.

The past story, for starters, was pretty good and touching. Actually, it was the best part of this movie. The whole drama was sad, but it could have been better if they had focused on the characters and their personalities before they complicated things up.

The performances, moreover, were good. The music, too, was fantastic and set the mood of the drama.

So, overall, four out of ten.
Was this review helpful to you?