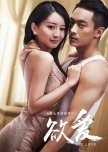 The Love
0 people found this review helpful
This review may contain spoilers
I can't ever recall a time where I watched a drama or movie that I couldn't find something positive to say about it, until now.
The couple looked nice together.
The dog was adorable.
That's all I got. *shrug*
The acting was...fine, most of the time.
The ML was always kissing the FL forcefully at weird times, not that there are appropriate times to kiss someone without their consent but he STILL managed to make it even weirder than it was.
The reveal was a bit of a let down. Only like 5 minutes before the movie ended so we didn't get hardly anything between our FL and ML once everything was revealed.
FL's dad was gross.
Now once our evil FL lead came in and found out ML was rich, she of course was interested again but when she told our good FL she wanted her husband and FL said no way, I was surprised and proud..for a second.
I laughed, albeit when I wasn't supposed to but still. Watch if you want.
Was this review helpful to you?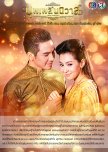 This review may contain spoilers
This was my first historical Thai drama and it was SO good! I watched the shorter version so I may go back and watch the uncut at a later time.
I loved whenever our main couple would show affection for one another. It was always so cheesy, adorable, and really intimate.
I don't really know why but one of my favorite parts of this entire show was our FL discussing future events with everyone and helping them figure things out. I also loved how our ML was pretty okay with everything despite knowing someone he didn't even know was inside his betrothed's body and he wanted to marry her even more.
ML is a total tsundere (cold on the outside, warm on the inside) but whenever he smiles, I feel like I HAVE to smile with him. So cute.
Was this review helpful to you?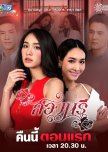 This review may contain spoilers
The romance seem to get lost while they were trying to tell this story and I can definitely understand why/how that happened.
Our main couple, Song and Ard were sweet. Ard seems to like Song very early on even when he thinks she sleeps around and commits crimes but doesn't pursue her until the last couple of episodes and they don't even become an official couple until the very last episode and even then it's a pretty lack luster moment for me personally. However, I like how Ard looks at Song, worries and cares for her, and how well he knows her personality compared to Neung's.
Acting was PHENOMENAL from literally everyone.
Story was so interesting and unlike anything I've seen in other dramas or television anywhere. Very well done.
I didn't give this a 10 simply because the romance seemed so rushed at the end. Like the writers forgot about it so they crammed it in at the last second and it was kind of off. Also I cannot fathom marrying someone because a bunch of people tell me to, KNOWING I'm in love with someone else. Gross.
Bottom line, if you care more about an interesting storyline and great acting than you do romance, then it is a definite must watch.
Was this review helpful to you?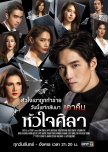 This review may contain spoilers
Personally I'm someone who believes in revenge and karma when people really deserve it. Say someone like..kills your entire family, get revenge on those mother f******. But I do also believe some people learn from their mistakes and CAN be forgiven, sometimes.
MINOR SPOILERS UP AHEAD!
I read a review that said there wasn't a lot of kissing between the two leads so I wasn't expecting much and BAM! within the first five episodes we got kisses galore, not romantic ones, but kisses none the less.
The romance, however, doesn't really kick in until episode 21/22 and then it was like they were making up for lost time I'm telling ya. So much intimacy, kisses, hugging, touching, affection, romance; we even got a bed scene people! And it was INTENSE! Had me on the edge of my seat! The first one I've ever seen in a Lakorn, that wasn't BL mind you.
And that whole wedding scene, especially the after party, was the BEST wedding I have ever seen, anywhere.
I'll be the first to admit I hated bitch sister with every fiber of my being from the very beginning but when she broke down in front of her dad in the next to last episode, I cried. There I said it.
Female lead is...questionable. But only in the first half. She's just..so..so..look I get it. No one wants someone messing with their family but still. She's so..annoying for lack of a better word. She thinks she's always right and only speaks her mind to the people who don't deserve the disrespect. But like I said, got better in the second half, tried to help out when she could and even grew a small fraction of a backbone with her sister.
Revenge was definitely satisfying, karma even lended in a hand. And when the girls came back for revenge against that butt munch who beat them, *KISSES* beautiful stuff.
Bottom line, it wasn't my favorite revenge drama or even my favorite Thai drama but it was definitely good. I'll rewatch certain episodes when I think about them.
Was this review helpful to you?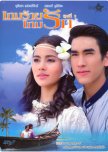 This review may contain spoilers
This story had SO much potential but it just fell flat in the second half, like most memory loss dramas.
The first half was adorable, sweet, and quite intimate if you think about it.
The second half was unfortunate for the most part. Too many misunderstandings and too many second chances given to the evil lead to do the right thing.
FL gets flashes of her time with ML but never recovers her memories, she just falls in love with ML all over again.
There is a rape scene but during it, she stops struggling which I suppose is meant to mean subconsciously, she remembers him but afterwards she feels dirty and gross and hates him and herself.
Could've been better.
Was this review helpful to you?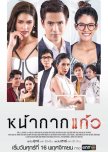 I've just recently started watching Thai dramas so this one is definitely my favorite I've seen so far.
The story took me on a ride! I thought we knew everything we needed to know from the synopsis but man was I wrong! Almost never does a drama literally make my jaw drop because I can usually guess what's coming but I did not see any of this coming!
The main couple was very, very sweet. The first time our FL and ML kissed I thought maybe she just isn't comfortable kissing but I noticed when she played "evil" twin, her kissing was legit so I'm assuming that the actress herself just wanted everyone to be able to see the difference between her two characters which I can appreciate. FL and ML were still so cute and nice to watch. It was also nice that they were a couple for about 75% of the show which I myself prefer.
I liked how our ML acted like he couldn't wait to get revenge on our FL while thinking she was the one who cheated on him but only a couple of episodes in and he already likes her lol
It should definitely be on everyone's watch list who like romance or mystery.
Was this review helpful to you?