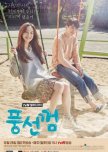 Bubblegum
17 people found this review helpful
If you like TVN dramas then don't skip out on this gem because of the rating. When this drama first aired I couldn't get past two episodes, after picking it up again it took me less than 2 days to finish. This is has the lightness of a romcom and the realness of a family drama, I wouldn't categorize this a melodramatic. After the first two episodes the pace picks up with a decent amount of plot and not a lot of filler. The acting was real and spot on for all actors. They are all individuals with their own thoughts and don't feel like carbon copied personas. This is hands down my favorite role i've seen Lee Dong Wook in, he really captured the emotions of his chracters. This is also one of the first dramas that I've watched where there really is no antagonist. There are definitely characters put in place to be road blocks for the main couple, but none of them are evil everything they did was surprisingly human and matched to their chracters. I'm a sucker for a best friend turned lovers story and this one is going in my favorites list. I recommend you give this drama a go for at least 4 episodes before dropping it really is worth the watch.
Was this review helpful to you?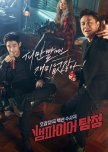 I enjoyed watching this edition to the OCN's Vampire series. It was nice to have new chracters, lure and dynamic added to this fictional world. Lee Joon definitely played his part as Yoon San. The reason the series worked out so well for me was the main cast. They all conveyed their chracters very well. The writers did a good job of mentioning V.Prosecutor that has gotten me excited hopefully for the third season. Seeing Min Tae Yoon and Yoon San on one screen would make me really happy. Can't wait for the next season. If you liked V. Prosecutor you will most likely like this drama as well. The action and cinematography are all done in traditional OCN fashion.The music is forgettable but works with the story. Acting is portrayed realistically (within this world) and the characters are funny and loveable. I'd rewatch if I was going on an action binge or recapping the whole franchise.
Was this review helpful to you?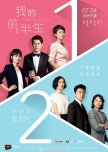 If you love mature romance dramas this is the drama for you. In a world where the pretty and young dominate the romantic aspect The first half of my life stands out. From the cast to the story everything is very adult. Everyone has there own thoughts and opinions and nothing feels too dramatic. This story is one that can happen to anyone and I enjoyed it very much.
Story: All surrounding characters in their mid 30's to early 40's. I love how naturally every plot point occurs in the story. Nothing feel forced it doesn't feel like the writers were adding in a lot of filer. The dialogue is everything and a basic conversation between two chracters is always interesting.
(Fair warning the female character is whiny in the beginning but she gets better I promise.)
Acting. Top notch! A1! Everyone in this cast played their chracters to a T. If you've watched Jin Dong in other dramas you know what kind of chracters he gets type cast as. He lectures and gave me surgeon character feels at some point but his execution of his monologues are always great so it didn't deter me from watching the drama. The chemistry ,not just between the female and male lead, but the entire cast can be felt and I really loved it.
Music: Smooth jazz, loved it.
Rewatch: not unless there is a season 2.
Give this drama a try I promise you will enjoy.
Was this review helpful to you?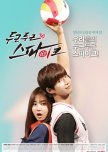 I really enjoyed this little series. The acting was realistic, cute, even heartwarming at moments. The story was fine and basic, your average underdogs story with a little reverse harem. I love Hwang Seung Eon she is one of my favorite up and coming actresses. She nailed this role with all its emotion and sass. Song Jae Rim has definitely made it onto my 'nicest smile' and 'great on screen kisser' list. Their chemistry was really good.
The only problem I had with it was when the phrase 'I Love You' was thrown around. And then you realize the chracters are high school students and not college students. I went into thinking the actors and the characters age were similar, but I was wrong. There were also some moments where the acting was a little too much. Song Jae Rim has a tendency to yell while expressing anger and there were some moments where I think it wasn't necessary. Son Ho Young also had some awkward moments on screen but for the most part they both did well.
I wish they would have written the ending of this story differently. It was a let down compared to the rest of the story and probably the only reason this story didn't get a 10 out of me. Great, easy watch that I would recommend as a inbetween while your waiting for you favorite series to air.
Was this review helpful to you?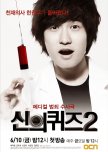 Korean Dramas are known for not being able to have multiple seasons of shows, but God's Quiz has definitely broke that norm. Season 2 follows up in a very nice and simple way making one ready for whatever story they have to tell us. If you liked season 1, season 2 is about the same.
Story: They fixed the pacing issue that I had with season 2. We weren't given all the important information about the major plot point in the last few episodes. So nothing felt rushed and I was ready for l the chaotic things that were happening. I also jumped on the love line between Jinwoo & Kyunghee. It wasn't 100% accurate but they were cute. The cases this season were a little boring though.
Acting: Ryu Deok Hwan has definitely turned into Han Jin Woo. I believed everything about his character, I loved that he wasn't fearless and vulnerable no matter how smart he is. Also have to applaud Ahn Yoon Jung. I had some hard times with his portrayal of the character in the last season but he grew as an actor and showed both the victim and monster sides of Jung Ha Yoon
Music: I liked the ost/bgm a lot better in this season
I like this series. OCN knows how to produce crime/mystery dramas. Can't wait for the next season.
Was this review helpful to you?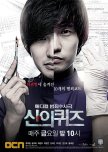 If you like medical and detective work. You will enjoy this drama. It has it witty moments and some heart wrenching cases. I enjoyed watching this season but I have a problem with the pacing and story line
What I liked: The cases. The cases that this team worked on were definitely different and the stories fit well within a 1-2 episode arc. I liked the dynamic of the team could've used some more fleshing out. I enjoyed most of their banter and the setup of their deductions. Everyone is cable in their own right and didn't bring down the team. (Also really liked the moment of silence before the autopsy)
What I didn't like: I would have enjoyed if this season had a few more episodes. Everyone likes fast pacing, dragging out a drama is never a pleasant experience. But I thought this was too fast. The main story line or (personal cases for the leads) didn't kick in until episode 8. It seemed rush and not fully rounded for me. Especially the love line. I would've appreciated a stronger build up to that plot point.
Acting was also enjoyable. There were some problems with delivery of some lines from the actors, but it wasn't enough to make me stop watching. I haven't given up on the series. I'm going to continue watching hoping that the show works out the few kinks I disliked.
Was this review helpful to you?